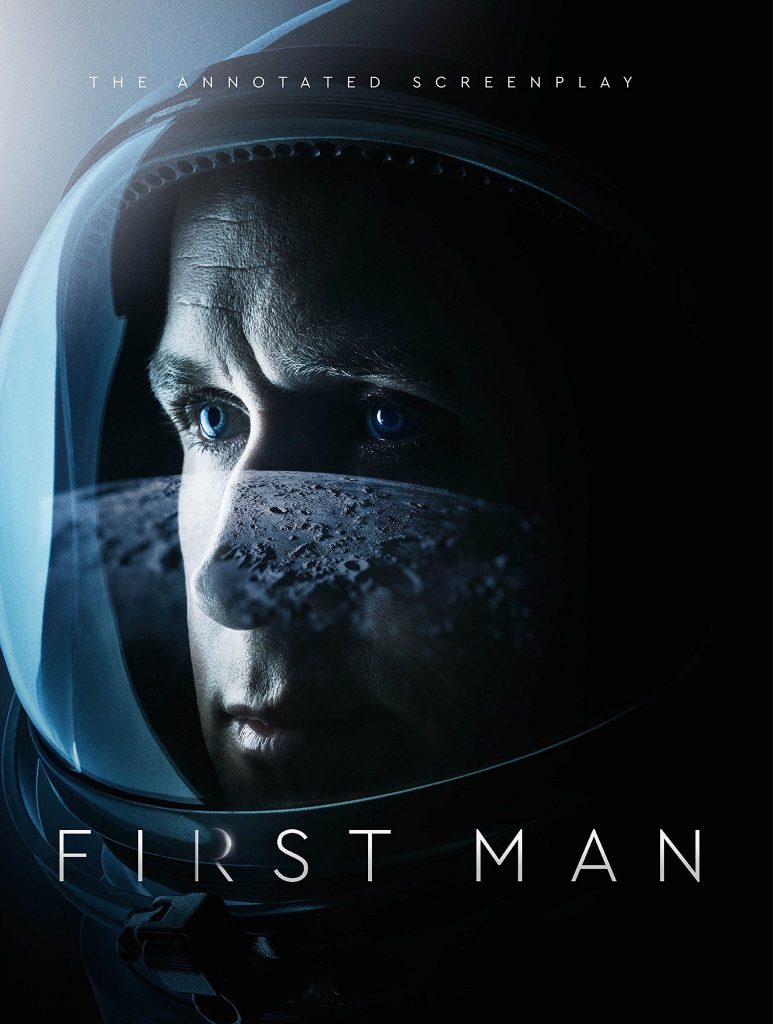 First Man screenplay is now up for pre-order. Here's the link
'First Man: The Annoteted Screenplay' by Josh Singer (Author), James R. Hansen (Author). He title will be released on October the 9th and costs 39$.
On the heels of their six-time Academy Award®-winning smash, La La Land, Oscar®-winning director Damien Chazelle and star Ryan Gosling reteam for Universal Pictures' First Man, the riveting story of NASA's mission to land a man on the moon, focusing on Neil Armstrong and the years 1961-1969. A visceral, first-person account, based on the book by James R. Hansen, the movie explores the sacrifices and the cost–on Armstrong and on the nation–of one of the most dangerous missions in history.
First Man: The Annotated Screenplay is the official companion to the movie, and features a wealth of stunning photography, alongside the full shooting script.
Academy Award®-winning screenwriter Josh Singer (Spotlight) and James R. Hansen, whose book First Man is the only authorized biography of Armstrong, provide an in-depth commentary on the challenges of dramatizing a fact-based historical motion picture. Exclusive annotations separate those facts from the dramatic fictions the filmmakers utilized, as well as explain the overarching dramatic choices made in telling the story of the man behind the icon.