Category: Movies
Barbie is out in theatres in July 21, 2023!
Ryan Gosling is a battered and past-his-prime stuntman who finds himself back on a movie with the star for whom he doubled long ago and who replaced him. The wrinkle, however, is that the star is missing.

Stephanie Hsu will play the assistant to the movie star, who is being played by Aaron Taylor-Johnson. Emily Blunt is cast as a prosthetic makeup artist that has a romantic past with the stuntman.
Greta Gerwig says the public is "not even close" to seeing all of Ryan Gosling's Ken costumes in 'BARBIE'.
"It's one of many extraordinary looks."
Deadline had originally reported that Emily Blunt would star opposite Ryan Gosling in David Leitch's adaptation of the classic TV series 'The Fall Guy'. Since then, multiple news outlets revealed more of the stars that would be a part of the highly anticipated project. Aaron Taylor-Johnson, Teresa Palmer, Winston Duke, Stephanie Hsu and Hannah Wadingham will be joining Ryan and Emily.
"The Fall Guy" movie, directed by David Leitch is set to premiere March 1, 2024. Filming starts mid October 2022 in Australia (Fox Studios).
Huge gallery update with Margot and Ryan, skating in their neon fits as Barbie and Ken!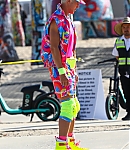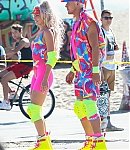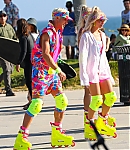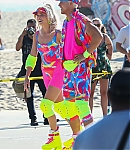 And you can see them in action too!
Our gallery is updated with pictures of Ryan & Margot filming a scene for their upcoming movie: Barbie!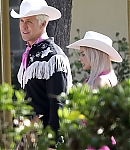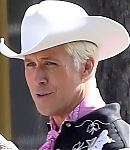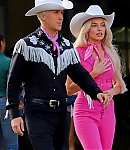 WB released the first look at Ryan Gosling as Ken in Greta Gerwig's Barbie.
Netflix releasd the first clip from Ryan Gosling and Chris Evans' upcoming movie The Gray Man.
You can also catch the Netflix Geeknd Weekend panel with the Russo brothers.
Netflix released the official trailer for it's upcoming movie The Gray Man. Below you can watch the trailer and see Ryan's character poster.
The Gray Man, a globe-trotting drama about a CIA operative who inadvertently triggers a manhunt. Adapted from Mark Greaney's book series, it's the first big-budget blockbuster the Russos have directed since they demolished box office records with Avengers: Infinity War and Endgame. It's set to bow in theaters July 15 before heading to Netflix on July 22, and it boasts an impressively starry cast that includes Ryan, Chris Evans, and Ana de Armas. It also might be Netflix's most ambitious film yet: a planned franchise starter with a reported budget of $200 million, making it one of the priciest original films in the streaming service's history. "We're big fans of the spy genre, and we're always looking for ways of how to twist it, or supercharge it, or push it into areas that feel fresh," Anthony Russo tells EW. "There was a great idea at the center of this book, where it's not just about being a spy, but being the most extreme version of one, where you have to hide your own identity — and yourself."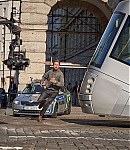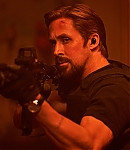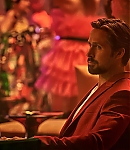 Continue reading