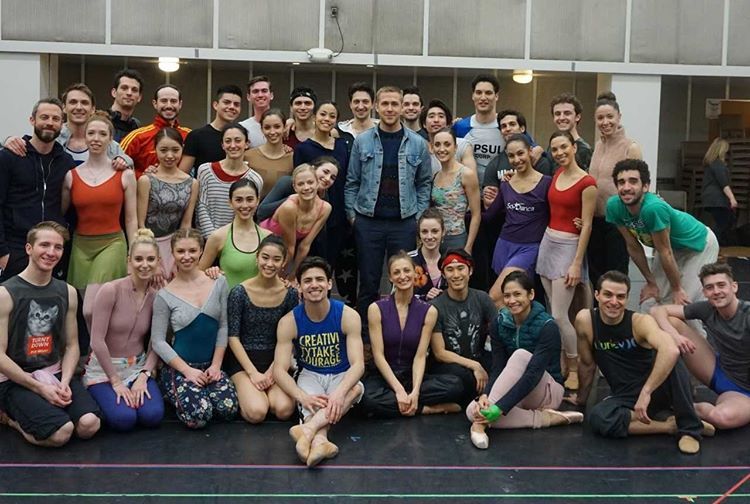 Eva Mendes loves Greek plays and Ryan took her to the ballet at L.A. Opera to watch a special rehearsal of the Joffrey Ballet Company to celebrate her birthday!
Ryan Gosling is in the 1st picture with @mironov_maxim, Maestro @JamesJConlon, @Lisette_Oropesa, Liv Redpath, and Director, Choreographer, and Designer John Neumeier and in the 2nd with the Joeffrey Baller Company. Ryan is such a lovely partner, Isn't he? He would everything to please his lady!
Both pics were taken on March 4th, 2018. (Photo credito to Arya Roshanian, Content Specialist at LA Opera).