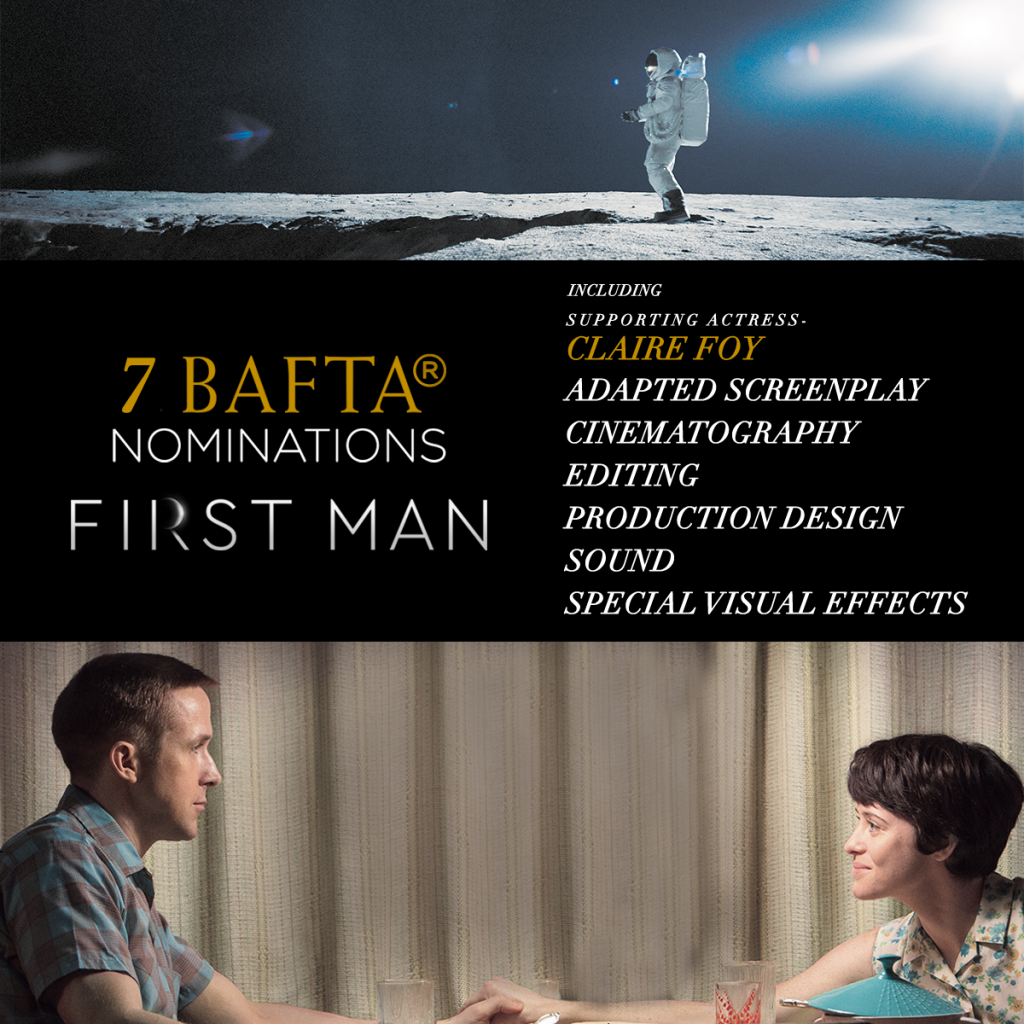 First Man has been nominated for 7 Bafta Awards – The Bristish Oscar Awards. The ceremony will take place in London on Feb. 10 .
The Nominations are:
Best Supporting Actress Claire Foy;
Best adapted Screenplay Josh Singer;
Best cinematography Linus Sandgren;
Best Editing Tom Cross;
Best Production Design Nathan Crowley, Kathy Lucas
Best Sound Mary H. Ellis, Mildred Iatrou Morgan, Ai-Ling Lee, Frank A. Montaño, Jon Taylor
Best Special Visual Effects Ian Hunter, Paul Lambert, Tristan Myles, J.D. Schwalm.