Classic Ryan 
I have to tell you a story … did you hear something about this campaign on social Media hashtag ryanneedsgrinder … No?
Our Man is the best, No Doubt! So happy for @GrinderCoffeeTO! Ryan while in Toronto, on September 11, had time to grab a good coffee at Grinder Coffee Shop, ran by Joelle, (picture on the right) who started a campaign named hashtag ryanneedsgrinder. Read the article for more link here Article. The owner who started the campaign told me personally that Ry's mom Donna, who lives in Burlington, told him what was going on,  he only had to step by!
Curious of what Ryan Gosling did during the surprise visit to the Toronto coffee shop Tuesday while he was in town for TIFF? Joelle Murray, the owner of Grinder Coffee tells us the whole story (Video Below):
Justin Trudeau, The President of Canada, was caught up with Ryan Gosling on surprise appearance at the 'First Man' after-party at Patrio Tacos Restaurant in Toronto on Sept. 10, 2018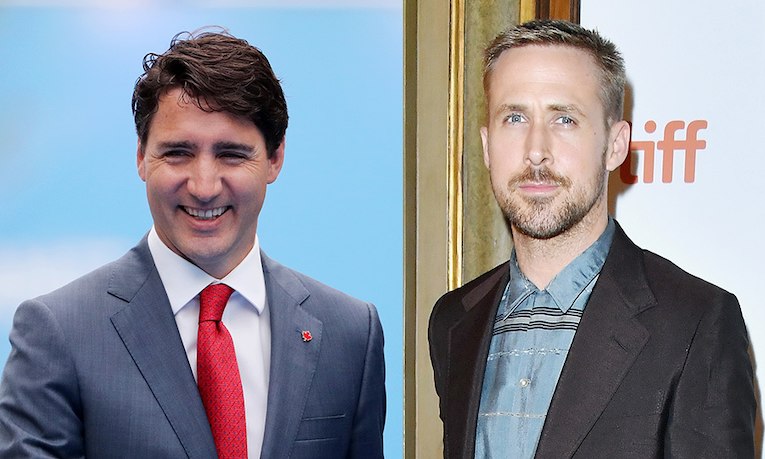 We are so proud of you Ryan!
That's what President Trudeau said on his twitter account:
'Canadians have a talented group of artists & filmmakers to root for on February 26. Congrats to all our Oscar nominees. You make us proud.'
And again
'Congratulations @RyanGosling on your Academy Award nomination!
Always in Toronto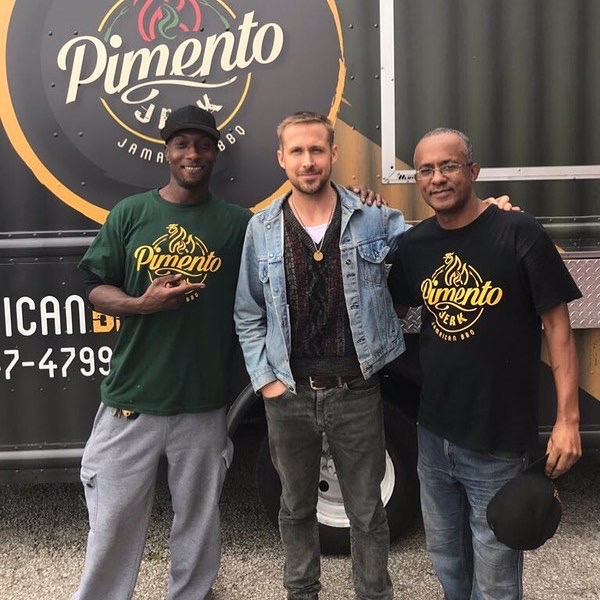 When he casually steps by for a Jamaican BBQ. Fan Picture of Ryan Gosling at Pimento Jerk food truck on Sept. 11, 2018. Credit to @jamaicanbbqto
Leaving Toronto …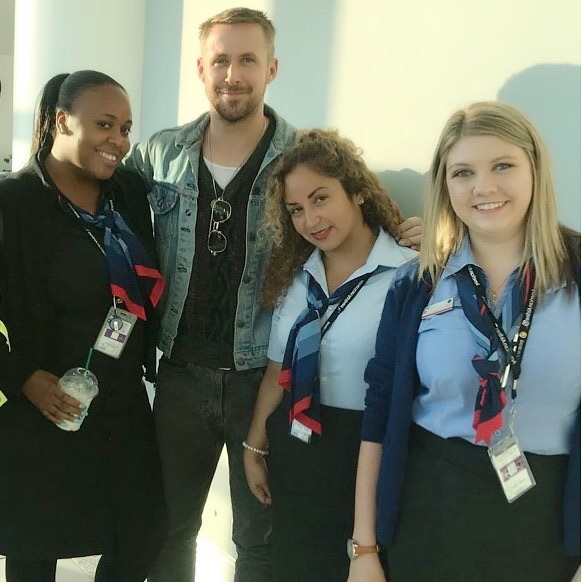 Bye Bye Toronto!
Fan Pictures of Ryan Gosling with lucky workers at the Pearson International Airport in Toronto  … Strike a Pose! Credit to IG iamkikikeez & Alisha_slade.