---
Message posté par ryangoslingup
le 13 Nov 2018

Few Days ago I launched on my social pages dedicated to Ryan on IG and Twitter this idea:
"Hi Guys I need your help:

 

As You all know Ryan's Bday is in less than ten 10 days (November 12) and he's gonna turn 38 🎂 I was thinking about Something but I need your help to do It … Ok listen to Me … I'd like to make a video including all your messages for Ry, showing how much he means to you, whishing him happy Bday etc. … your message has to be in English and you can include your username or be anonymous (as u prefer) You can send me a video message or text message IMPORTANT Not long please only few lines, a short text message (max 120 characters) or video. If you want to join me in this Video Surprise you only have to DM me … C'mon I'm waiting for your Messages. The DEADLINE is November 10 👍🏻 I'm gonna publish the video on my pages dedicated to Ryan … Maybe he's going to watch it or maybe not Who knows … but the important thing to me it's showing our love to The best human being on earth ❤️"
and … this is the result
2 Different Videos cause I had so many requests and GUYS I REALLY WANNA THANK YOU ALL! 
Ry this is our way to wish u a very Special Birthday 🎂 … We want to celebrate Your Day from all over the world … Happy birthday to this gorgeous man! You stole our ❤️s and never gave them back … From your Fans with Love. Hope u are safe with your family 🙏 … We really hope u can see our 🎁 for You cause it's our way to show u how much we love u! 
---
Message posté par ryangoslingup
le 13 Nov 2018

It's The Day November 12th … Happy Birthday Ryan … here's a collage of your Bday messages 
Happy birthday to this gorgeous man, he stole my heart 15 years ago and never gave it back!
Happy Birthday to the most beautiful person ever ! Actor whom I adore and wish to get an autograph of him ever since, Mr @RyanGosling 😎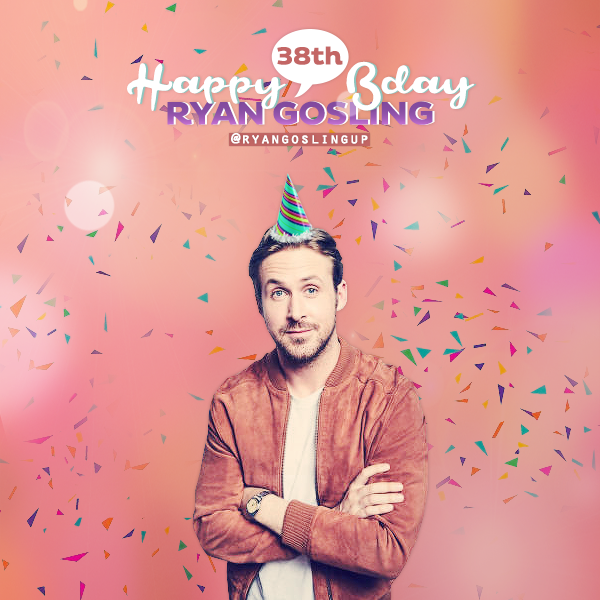 38 years of kindness, humor and talent! Happy birthday Mr. RyanGosling!!! Best wishes 
Happy birthday to the love of my life ryan gosling. i truly mean it when i say: he is the main reason i smile every day and i can't express how grateful i am for him, his work and everything he does. i hope he has the most wonderful day today. i love you so much ry ♡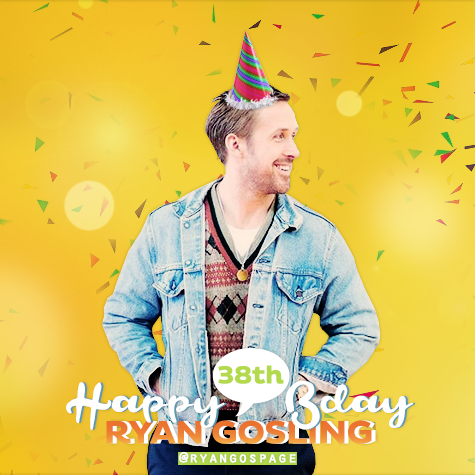 It's Ryan Gosling day, say goodbye to your normal feed & say hello to this human unicorn
It's November 12th and if you don't know why today's so special I'm here let me spell it out for ya all day long: IT'S RYAN GOSLING'S BIRTHDAY
HAPPY BIRTHDAY @RyanGosling I LOVE YOU SO MUCH I HOPE YOU'RE GONNA HAVE A GREAT DAY TODAY YOU DESERVE IT AND THANK YOU SO MUCH FOR EVERYTHING ❤️
He wrote you 365 letters, went to the moon, opened his own jazz club and was a getaway driver. 🎂 Happy 38th b-day,  Ryan Gosling! Don't miss him as the first man on the moon in First Man⁠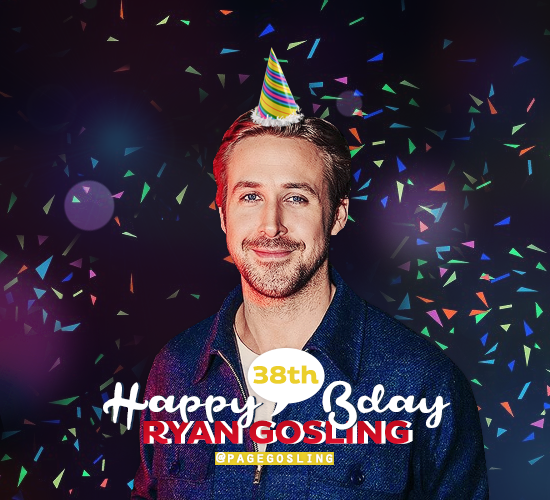 ---
Message posté par ryangoslingup
le 10 Nov 2018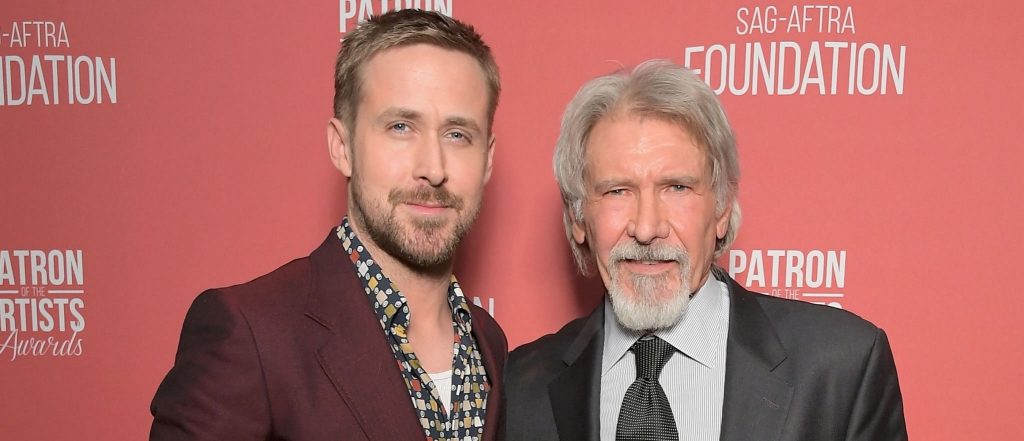 Ryan presented the Annual Artists Inspirstion Award at the 3rd Annual Patron SAG-AFTRA Foundtation Event Honoring Mr. Harrison Ford on November 8, 2018 at the Willis Annenberg Center in Beverly Hills.
For all the Photos of the Event Check Out the Gallery links Below 👇🏻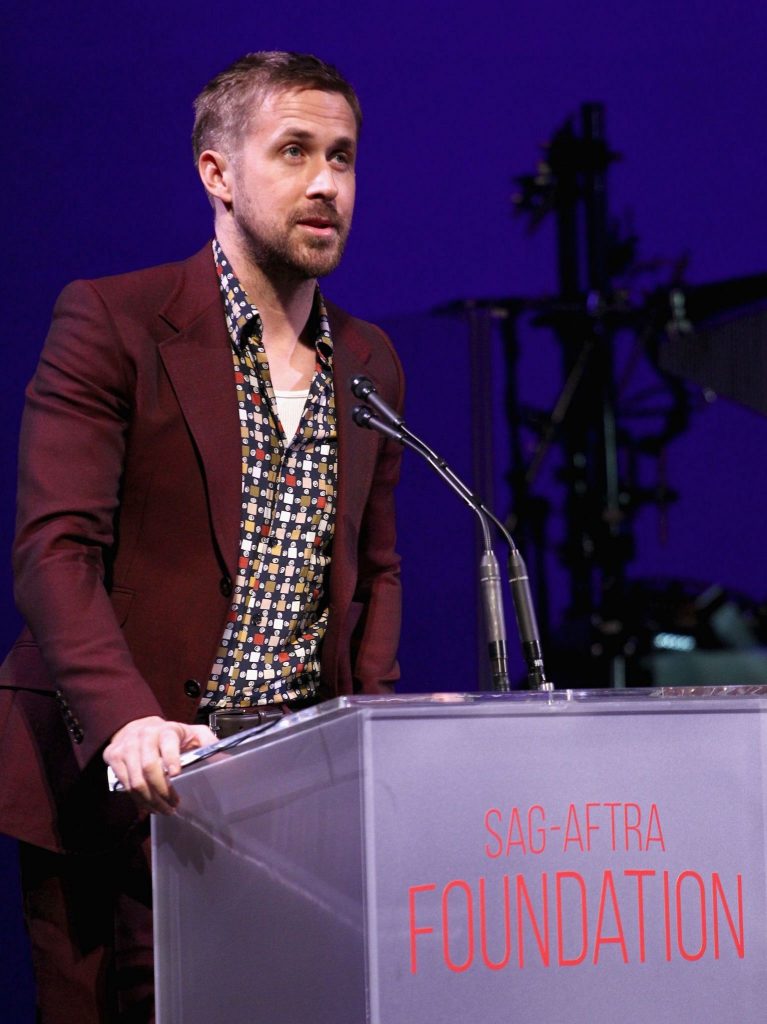 Sag-Aftra Patron Award Event HQs 📸 link 👉🏻 Here

Sag-Aftra Patron Award Arrival 📸 link 👉🏻 Here
---
Message posté par ryangoslingup
le 06 Nov 2018

November the 4th has been a busy day/night for Our Ryan …
He attended the 'Hamilton Behind The Camera Awards' Event
Mary Zophres, winner of the Hamilton Award for Costume Designer for 'First Man' waa honored by Ryan Gosling at the Hamilton Behind the Camera Awards Event presented by Los Angeles Confidential Magazine on November 4, 2018 in Los Angeles, California.
This is a part of Ryan's speech '"It has been an honor and a privilege to work with Mary, and it's my great pleasure to present her with this much-deserved recognition. Ladies and Gentlemen, the Hamilton's Costume Designer Award goes to Mary Zophers". (Gallery link below)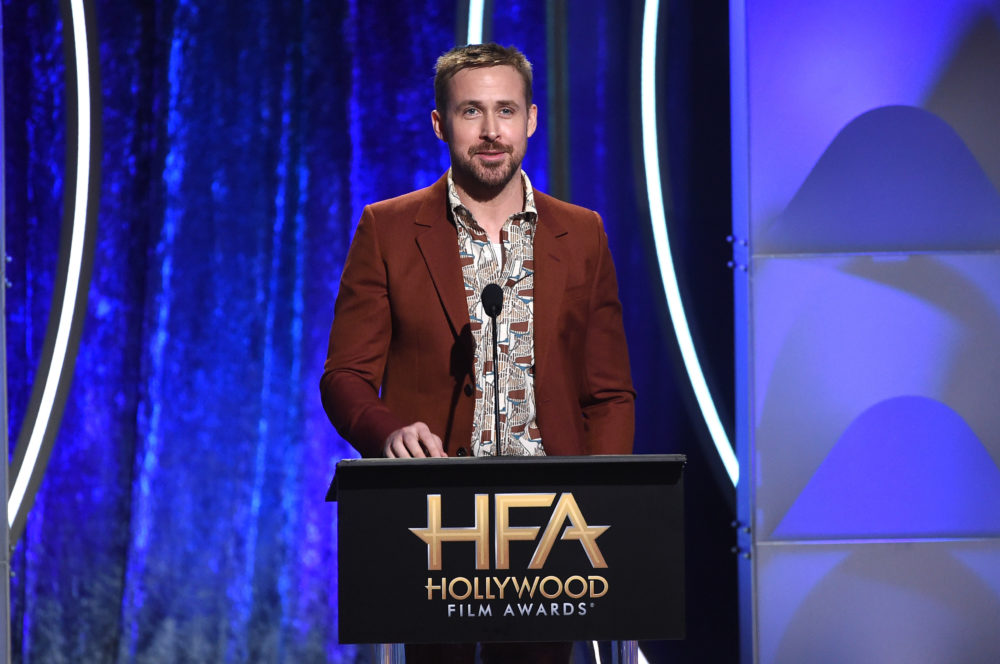 He also attended the 22nd Annual Hollywood Film Awards Event
Ryan presented the Hollywood Director Award for 'First Man' to Damien Chazelle onstage during the 22nd Annual Hollywood Film Awards at The Beverly Hilton Hotel on November 4, 2018 in Beverly Hills, California.
What a perfect host … no one else could honor Damien but Ry and of course Congrats Damien Quoting Emma 'You are the Best no one can argue this!' (Gallery link below)

22nd HFA Awards HQ 📸 👉🏻 Link

Hamilton Behind The Camera Awards HQ 📸 👉🏻 Link
---
Message posté par ryangoslingup
le 01 Nov 2018
NEW 🌟GQ November 2018 Cover Story

 

BTS photoshoot video of Ryan Gosling and Damien Chazelle, the most fashionable friends around … Watch the pair catch up and clown around on the set of their GQ shoot. 🎥 
---
Message posté par ryangoslingup
le 22 Ott 2018
Ryan Gosling attended a Los Angeles screening of the movie at CAA Century City on October 17th 2018
Here's a picture of Ryan with the actor Skyler Bible who plays 'Richard Gordon' in First Man movie. For some videos of the evening link here 👉🏻 Link 1, Link 2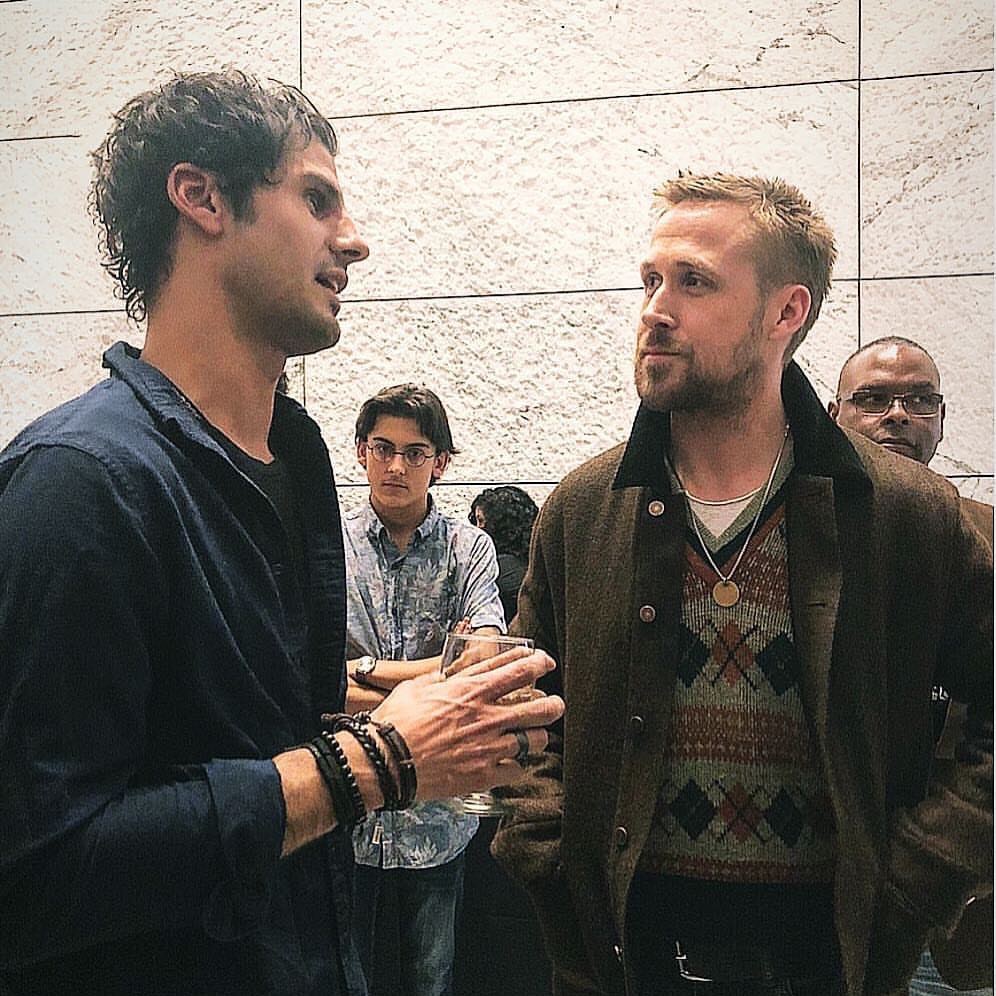 ---
Message posté par ryangoslingup
le 14 Ott 2018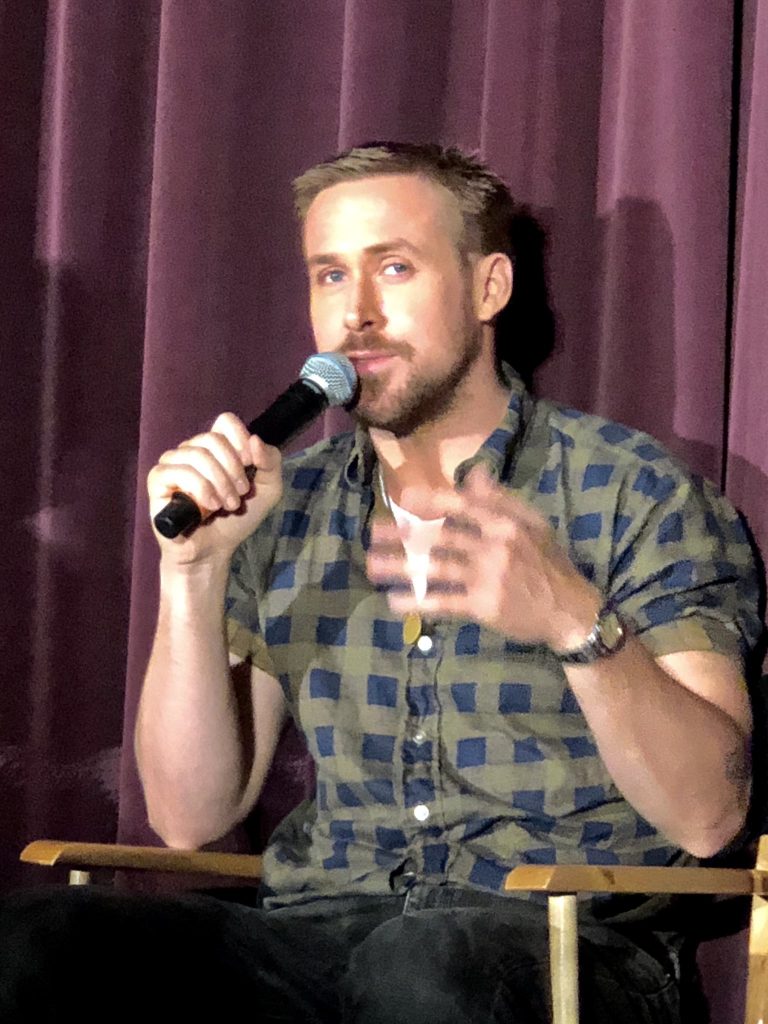 A Sag-Aftra First Man screening followed by Q&A was held on October 13 in L.A. at the Regency Village and Bruin theatre, Westwood with Scott Mantz as Host, Ryan, Damien and lots of members of the cast  Claire Foy, Lucas Haas, Patrick Fugit & Shea Whigam. Link to watch the video of the conversation here 👉🏻  Link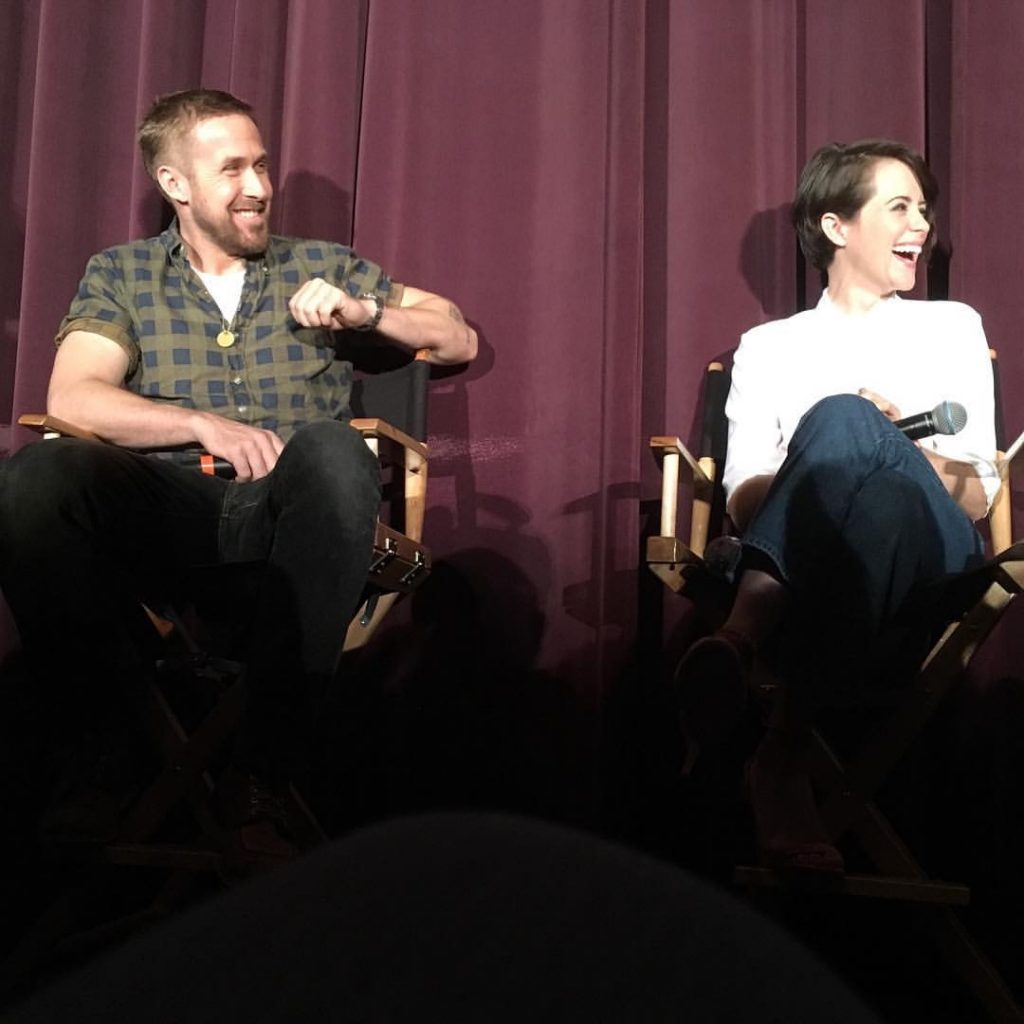 And here's the link to the Gallery Album 👉🏻 Link
---
Message posté par ryangoslingup
le 12 Ott 2018
The French Mag 'Le Parisien Week-End' dedicades An Article to the movie First Man
Here's the link to read the article 👉🏻 Link
And here's the cover issue and a shot from the article by Art Streiber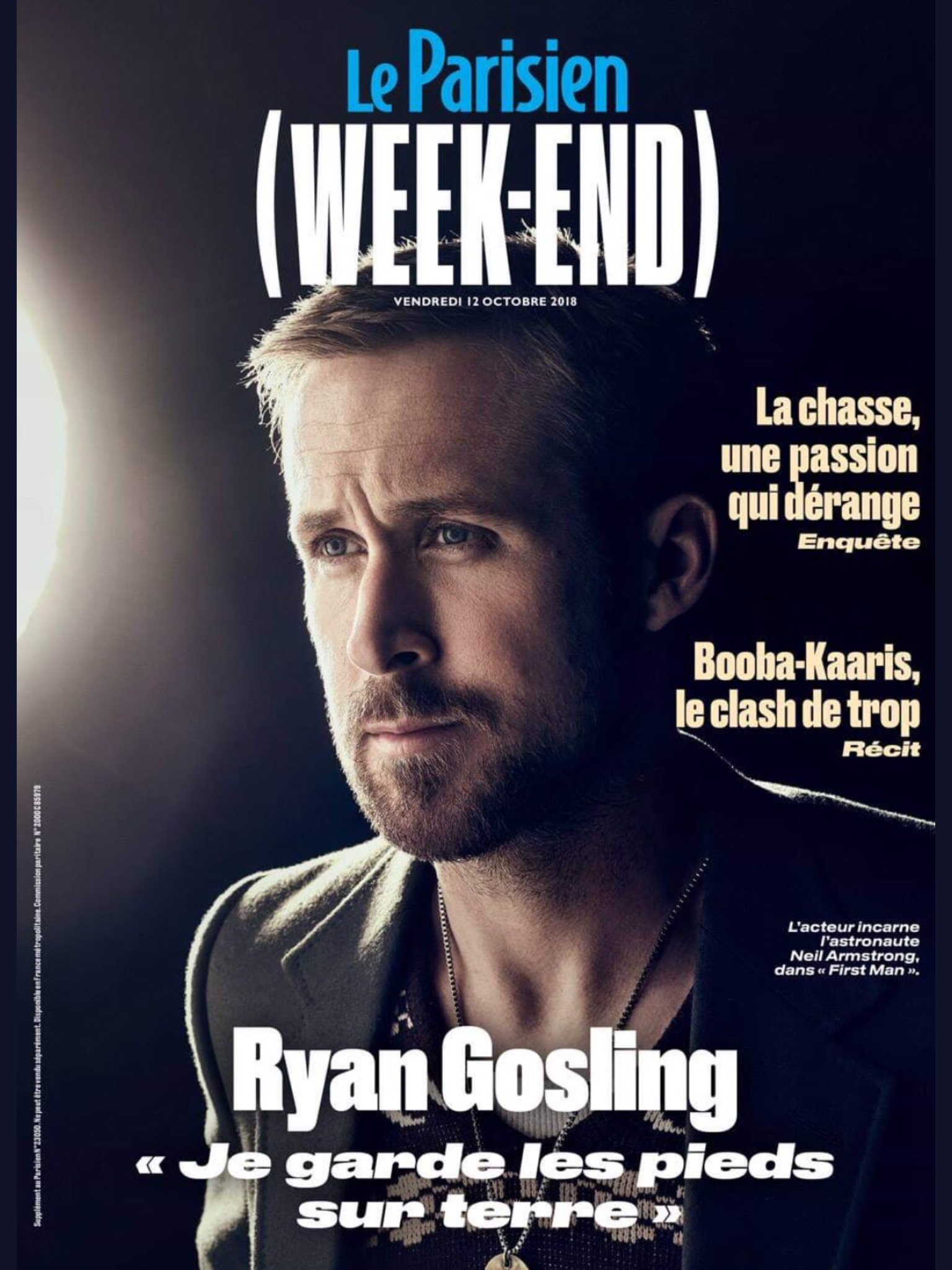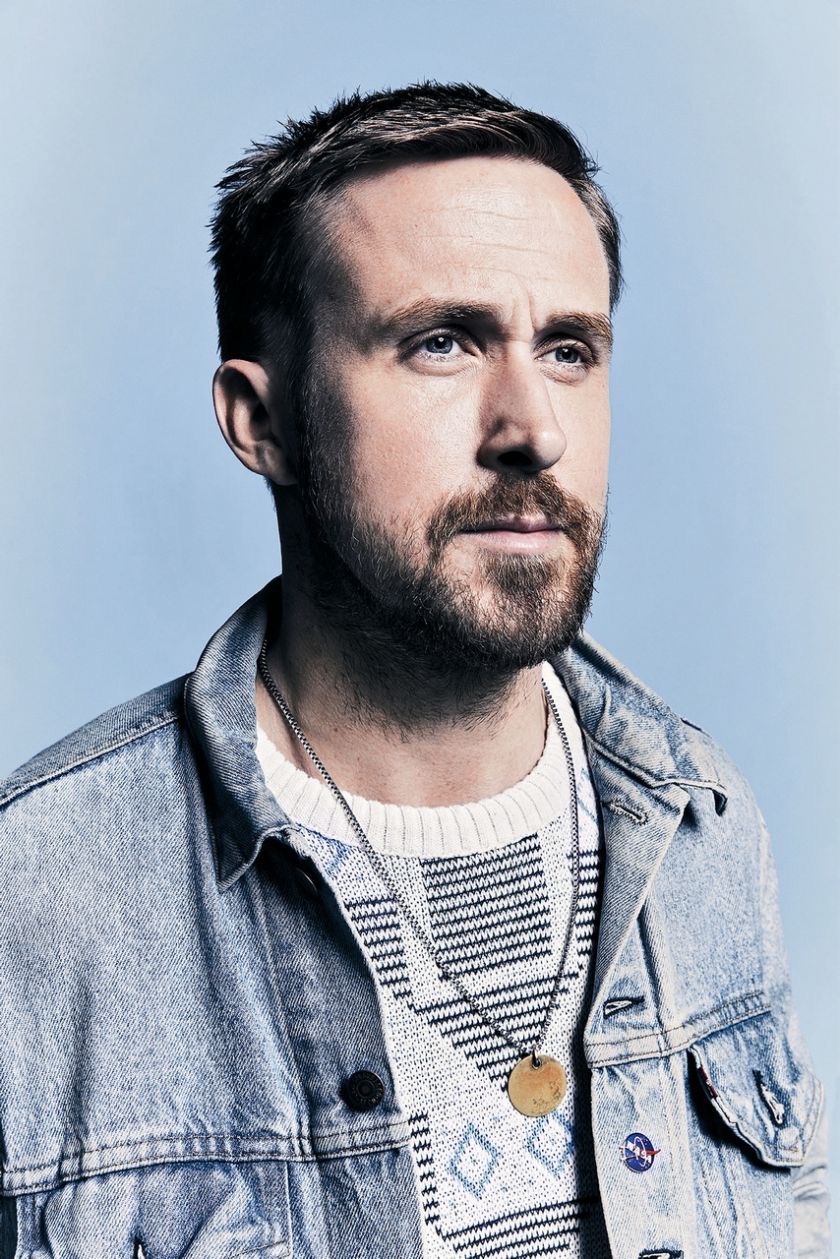 ---
Message posté par ryangoslingup
le 12 Ott 2018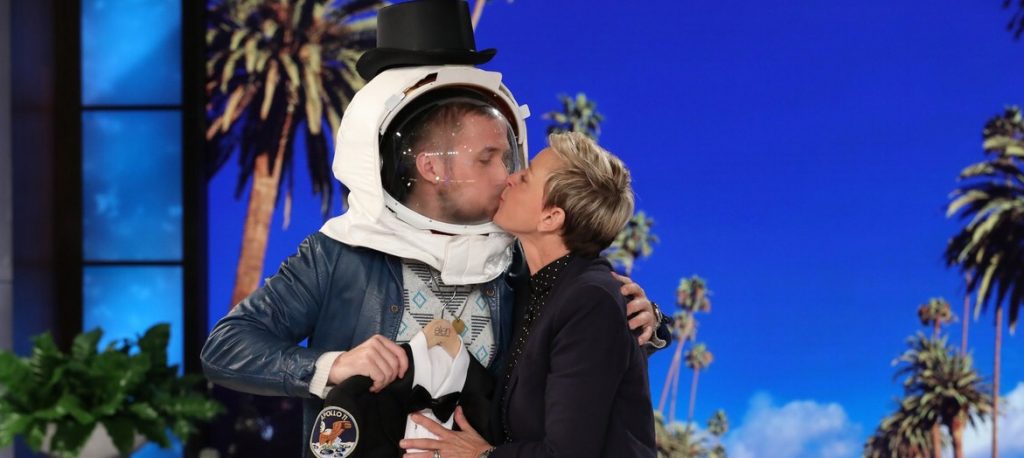 Ryan Gosling guest again on the @theellenshow 🌟 During the interview Ryan Gosling said he loves Halloween so much that he never takes his decorations for the holiday down, even when his Christmas decorations are up!
Ellen asked what kind of decorations are currently up at his house and Ryan said, "Well, you got your tombstones, you got a lot of like, sneaky skulls. Pumpkins, your bats, your witches." When asked what happens when his Christmas decorations come out, Ryan said, "I think they go well together. I don't think they're mutually exclusive." Ryan also opened up about training to become a pilot and Ellen even gifted him with an astronaut outfit that he can wear to fancy events.
No it's not a Mickey Mouse Club reunion but both @britneyspears & Ryan Gosling are on @theellenshow as you can see from the behind the scenes show pictures below. The two stars were both Mouseketeers on The All New Mickey Mouse Club from 1993 through 1995 and neither of them could remember the last time they saw each other! "I remember when we first got to the show, they sort of had all the kids perform for one another. I remember it was Christina Aguilera and then Britney performed and I remember thinking, 'Oh, okay, so they're like freakishly talented.' I was used to working with talented people, but that was another level," Ryan said during the interview.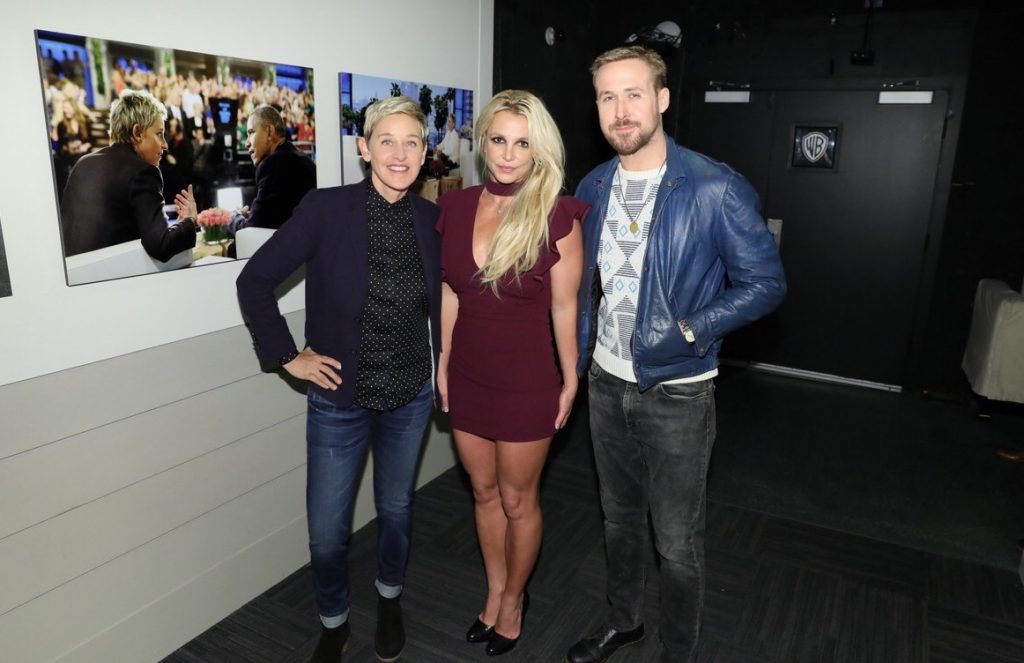 You can find all the HQ pictures of the show in my Gallery , link below and streaming link of the episode here 👉🏻 Link
Ryan on Ellen Show 📸 here 👉🏻 Ellen