Here's a collage of Ryan's fans Bday messages:
Happy birthday to this gorgeous man, he stole my heart 15 years ago and never gave it back!
Happy Birthday to the most beautiful person ever ! Actor whom I adore and wish to get an autograph of him ever since, Mr. @RyanGosling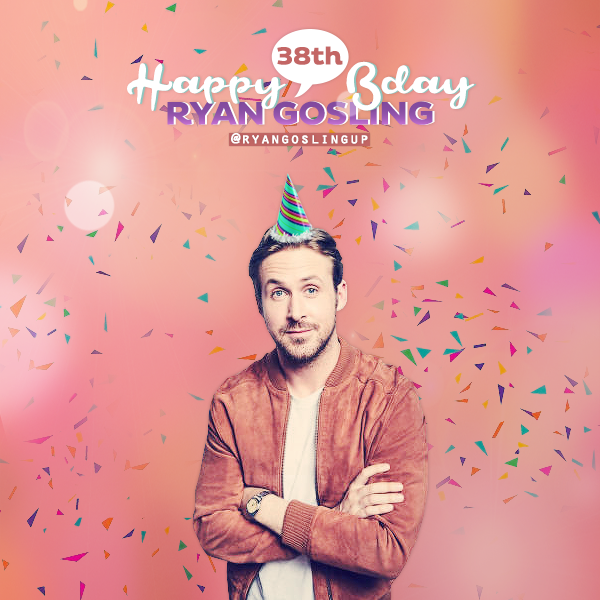 38 Years of kindness, humor and talent! Happy birthday Mr. RyanGosling!!! Best wishes 
Happy birthday to the love of my life ryan gosling. I truly mean it when I say: he is the main reason i smile every day and i can't express how grateful i am for him, his work and everything he does. i hope he has the most wonderful day today. I love you so much Ryan ♡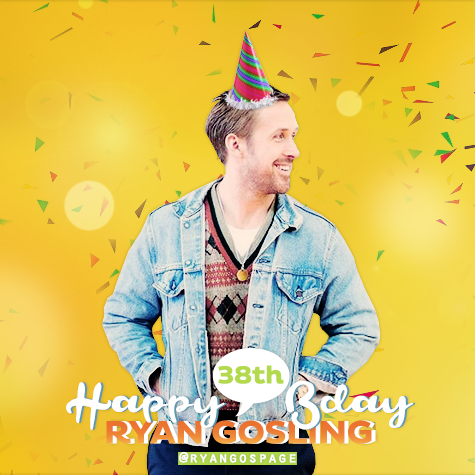 It's Ryan Gosling day, say goodbye to your normal feed & say hello to this human unicorn
It's November 12th and if you don't know why today's so special I'm here let me spell it out for ya all day long: IT'S RYAN GOSLING'S BIRTHDAY!
He wrote you 365 letters, went to the moon, opened his own jazz club and was a getaway driver. Happy 38th b-day,  Ryan Gosling! Don't miss him as the first man on the moon in First Man⁠!