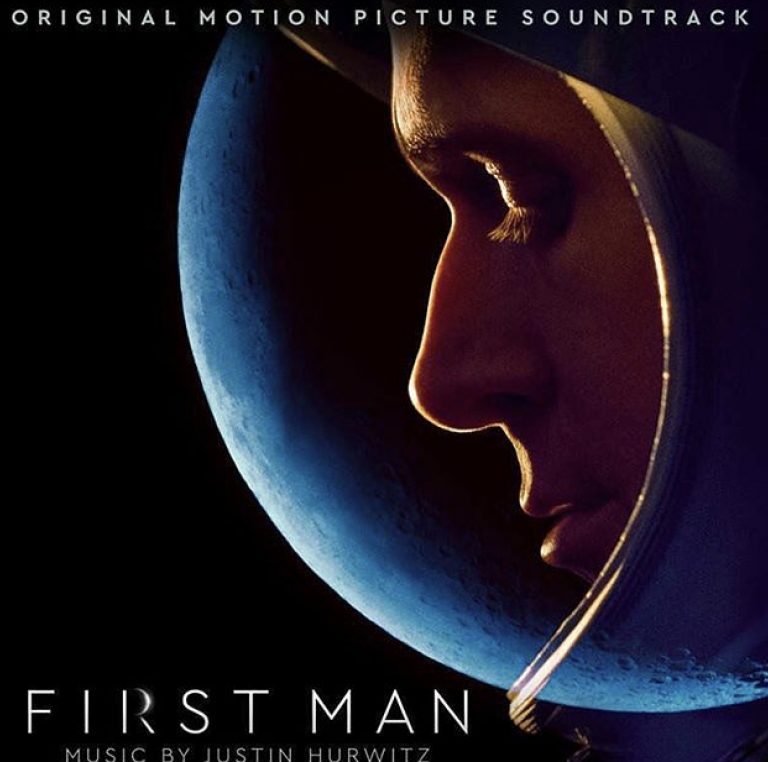 Full soundtrack album details revealed for Damien Chazelle's 'First Man' starring Ryan Gosling & Claire Foy feat. music by 'La La Land' composer Justin Hurwitz. 
The album features the film's original music composed by Academy Award winner Justin Hurwitz who previously scored Chazelle's first three features, including La La Land and Whiplash. The soundtrack will be released digitally and physically on October 12 by Back Lot Music. Visit Amazon.com to order the OST.
You can buy the digital version of the OST on ITunes. Here's the Link to listen my downloaded copy of the digital First Man album.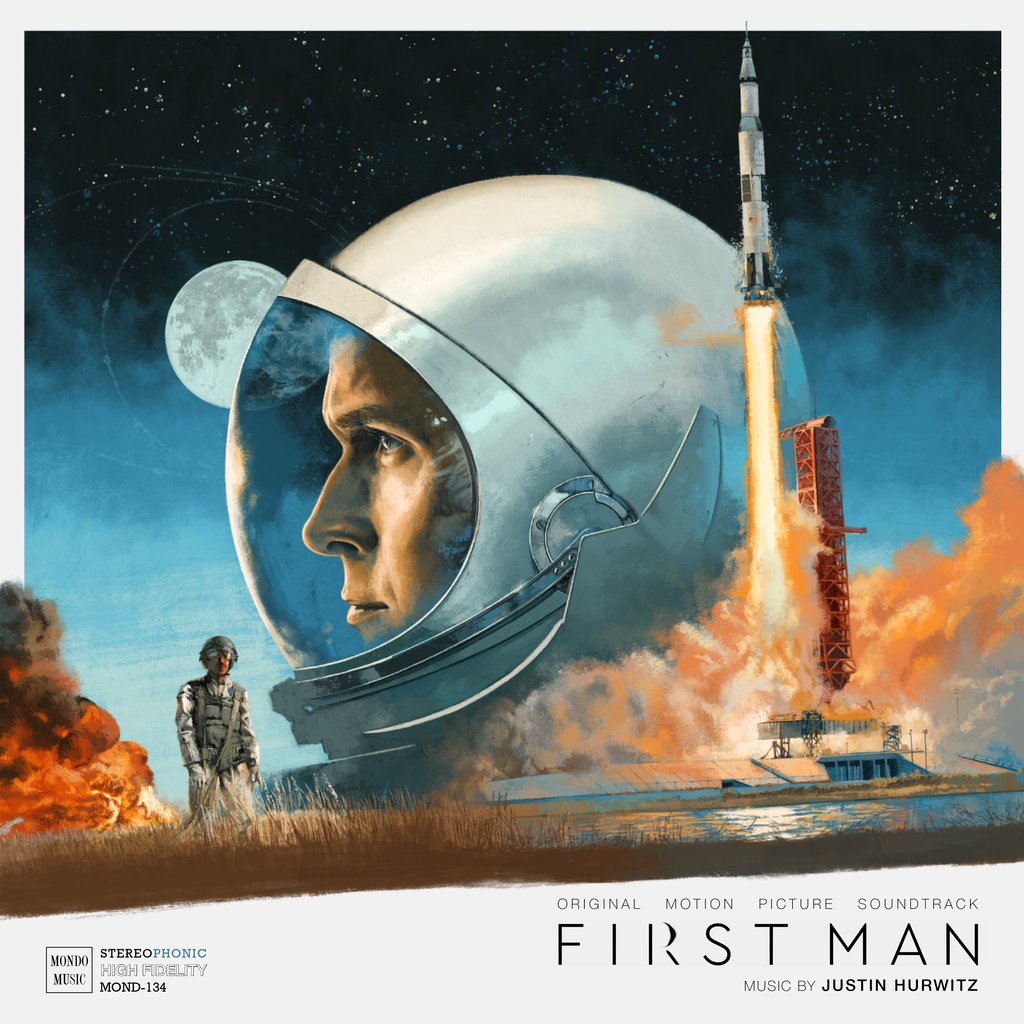 Mondo, in partnership with Back Lot Music, are proud to present the original motion picture soundtrack to Damien Chazelle's film FIRST MAN on Vinyl feauturing stunning artwork by Marc Aspinall and pressed on 180 Gram Lunar Surface Grey Vinyl (also available on 180 Gram Black). The item is now up for Pre-Order by Mondo Music Here 
Expcted to ship in December of 2018
Visit the official movie website for more information. 
Track List: 
1. X-15 (1:22)
2. Good Engineer (1:06)
3. Karen (0:45)
4. Armstrong Cabin (1:15)
5. Another Egghead (1:05)
6. It'll Be an Adventure (0:41)
7. Houston (2:16)
8. Multi-Axis Trainer (2:54)
9. Baby Mark (0:47)
10. Lunar Rhapsody (feat. Les Baxter) – Dr. Samuel J. Hoffman (3:04)
11. First to Dock (1:27)
12. Elliot (0:28)
13. Sextant (1:45)
14. Squawk Box (1:54)
15. Searching For the Aegena (1:51)
16. Docking Waltz (3:22)
17. Spin (1:15)
18. Naha Rescue 1 (1:05)
19. Pat and Janet (1:34)
20. The Armstrongs (2:25)
21. I Oughta Be Getting Home / Plugs Out (1:10)
22. News Report (0:42)
23. Dad's Fine (1:03)
24. Whitey on the Moon – Leon Bridges (1:48)
25. Neil Packs (1:25)
26. Contingency Statement (1:56)
27. Apollo 11 Launch (5:50)
28. Translunar (1:01)
29. Moon (1:07
30. Tunnel (0:52)
31. The Landing (5:31)
32. Moon Walk (1:29)
33. Home (1:51)
34. Crater (2:00)
35. Quarantine (2:15)
36. End Credits (4:19)
37. Sep Ballet (Bonus Track) (1:17) 
Here's a taste of 2 songs included in the Album 'The Landing' & 'Quarantine'