| | |
| --- | --- |
| 15 Set 2018 | Cet article a été rédigé par ryangoslingup |
Universal Pictures released a new First Man International Trailer  🎥  here it is 
| | |
| --- | --- |
| 15 Set 2018 | Cet article a été rédigé par ryangoslingup |
News ⭐️
Ryan Gosling will be guest again at 'The Graham Norton Show' on BBC 1 on Sept. 28 … On Graham red Sofa with Lady Gaga, Bradley Cooper and  Jodie Whittaker 
Official confirmation from Universal UK no premiere of the movie First Man is scheduled in London
| | |
| --- | --- |
| 04 Set 2018 | Cet article a été rédigé par ryangoslingup |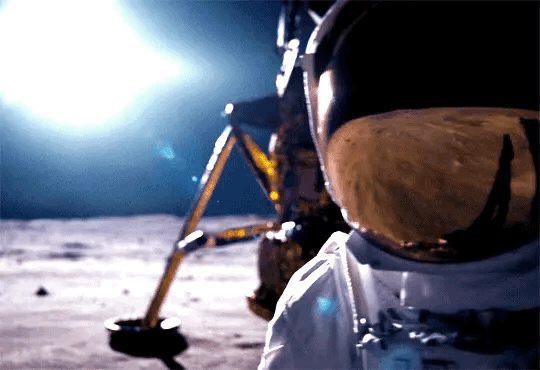 Here's a recap of the upcoming Movie Festivals where First Man will be screened:
📌 Save the Date #TIFF18
First Man Canadian Premiere is scheduled on September 10 @ 6 pm Toronto Time – Roy Thompson Hall Theatre. Ryan's presence is confirmed of course. He would never skip Toronto.
To buy tickets to watch First Man @ Tiff18 👉🏻 https://www.tiff.net/tickets/ go visit this page and check the availability
Red Carpet live streaming will be available on Tiff Facebook page at least 1 hours before the schedule time. Stay Tuned for all news about Ryan in Toronto
The press conference of the movie is scheduled the day after Sept. 11, 2018 link here to watch the live streaming 👉🏻 https://www.tiff.net/tiff/press-conference-first-man/
📌 Save the Date #SSIFF18
Just to remind you that the movie will be also presented @ the San Sebastián Film Festival in Spain. We don't have a date yet but the festival runs from Sept. 21 to 29. Calendar festival will come out on Sept. 13 and tickets will be on sale from Sept. 16. On the official website you can find all the infos about the festival here 👉🏻 Link
UPDATE RYAN's Presence is confirmed on September 24. He will attend the Photocall at 12.30 in front of the sea at Kursaal Terrace and the press conference at 1 pm. At 7 pm he will attend Red Carpet and the main festival screening of the movie First Man At Victoria Eugenia Theatre.
And the scheduled screenings are:
✨09.23 at 11.45 am – Principal Theatre
Accredited press and guests with priority to preferential and press accreditations
✨09.24 at 7 pm – Victoria Eugenia Theatre
Pearl of the Audience Award voting session.
Voting session for the Audience Award
✨09.24 at 10 pm – Principe 7 theatre
✨09.25 at 10.30 pm – Antigua Berri, 2
✨09.26 at 10.45 pm – Principe 7
📌 Save the Date #HIFF18
FirstMan is included in #HIFF2018 lineup and scheduled on October 6.
Damien Chazelle & Josh Singer will attend the @HamptonsFilm Festival
For more news go check the website http://hamptonsfilmfest.org/
📌 Save the Date #ZFF18
First Man is included in the @zurichfilmfest lineup as Gala Premiere
The 14th Zurich Film Festival takes place from September 27 to October 7, 2018.
Film submission: February 15 – June 30, 2018
Programme release: September 13, 2018
Tickets: From September 17, 2018
More infos on the official website: https://www.zff.com/de/home/
UPDATE:
⭐️ as we announced days ago the movie is included in the ZURICH FILM FESTIVAL lineup.
Here's the screening dates:
October 2, at 8.45 pm – Corso 1
October 3, at 9.00 pm – Arena 4
October 7, at 8.30 pm – Corso 1.
You can buy tickes starting from Sept. 17 link here 👉🏻 https://zff.com/de/festival-info/tickets/
📌 Save the Date #HIFF18
First Man is included in another movie festival lineup, the 34th Haifa International Film Festival (Israel) On October 1st the closing-night movie will be FirstMan. More infos on the official website: https://www.haifaff.co.il/eng/Films/4373/First_Man
So many Upcoming Festivals for the movie 👍🏻 Woow
| | |
| --- | --- |
| 04 Set 2018 | Cet article a été rédigé par ryangoslingup |
Watch the New International trailer featuring remarks from Ryan Gosling – online courtesy Universal Pictures China (via MTime)
While a new look at Damien Chazelle's First Man landed online ahead of the film's Venice premiere last week, the new international trailer for the film that has been playing in European theatres over the last few weeks – featuring remarks from Ryan Gosling – has landed online courtesy Universal Pictures China (via MTime). Watch it below (updated with Indonesian variant):
Here's the 2 Tv Spot Trailers of the movie
🎥Tv Spot #1
🎥Tv Spot #2
| | |
| --- | --- |
| 01 Set 2018 | Cet article a été rédigé par ryangoslingup |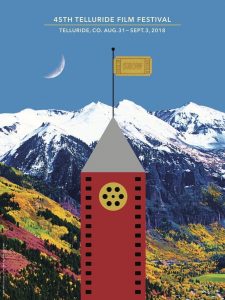 First Man movie had his North American Premiere @ Telluride Film Festival in Colorado on August 31, 2018. Other 3 screenings of the movie are scheduled and a Q&A too but according to the FF app not at the presence of Ryan. By now we are not sure of Ryan's presence.  Damien is already there and Justin Hurwitz too. Rave new reviews are coming out.
Damien Chazelle is already in Telluride to present the North American premiere of the movie  FirstMan @ the 45th edition of this movie festival and new rave reviews are coming out since The first screening was held yesterday @ Werner Herzog Theatre.
By now there's No official confirmation about Ryan's presence. Today On sept. 1st after the second screening of the movie at Palm a Q&A is scheduled but Ryan's name on Telluride App doesn't appear Only Damien Chazelle & Josh Singer names as presence … we'll see. Today 2 screenings are expected the other one is at Galaxy theatre. The last screening is scheduled tomorrow @ Chuck Jones Cinema.
That's what Scott Mantz said: FIRST MAN is BRILLIANT! WOW!! Riveting, intense, visceral, gritty & powerful!! Never seen the Space Race on film like this! A total deconstruction of the Apollo Program! #DamienChazelle has topped himself! #RyanGosling is superb, #ClaireFoy is amazing!
And Anne Thompson on the movie: Damien Chazelle's First Man is a superb mission to the Moon movie anchored by the POV of Neil Armstrong, well-played with intense understatement by Ryan Gosling. "Is it accurate?" was the question in the #telluride line. I will ask the filmmaker tomorrow.
Stay tuned for more news from Telluride!
UPDATE Ryan didn't attend the Telluride Film Festival as you can see from this picture below only Damien Chazelle, Justin Hurwitz, Josh Singer and Linus Sandgren did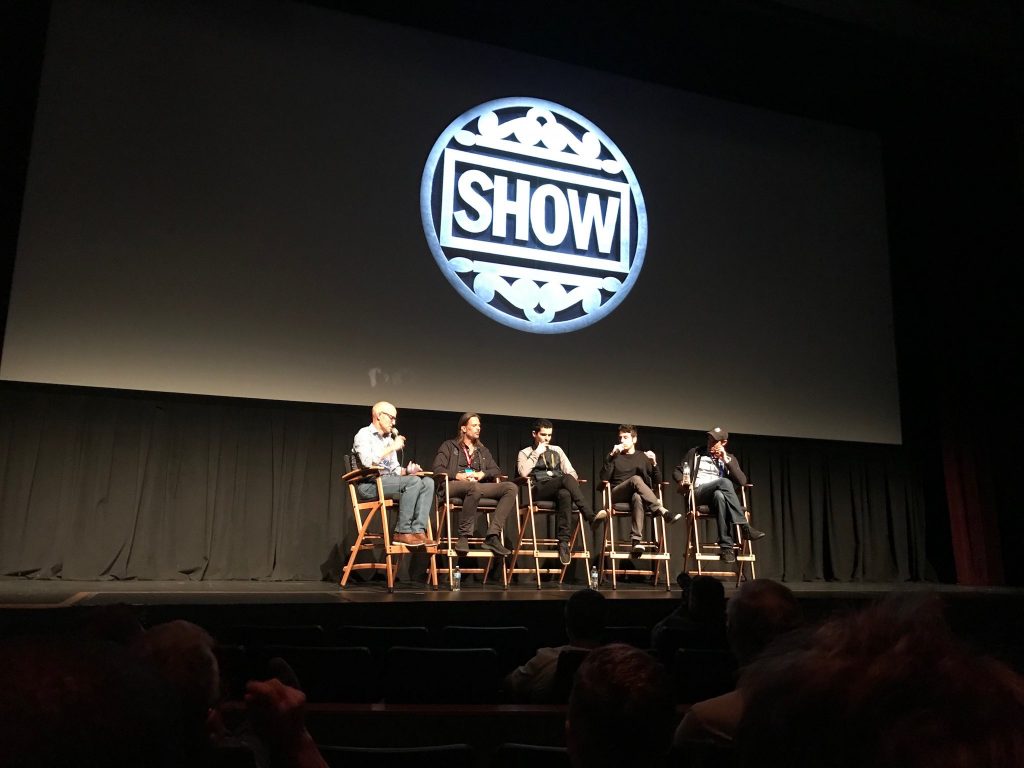 But we can say that First Man is launched into serious Oscar contention by a successful North American premiere at the Telluride Film Festival.
The crowd at Friday evening's Herzog Theatre screening of the massively ambitious film seemed riveted for all 140 minutes of its runtime, and offered a healthy dose of applause when it ended.
Someone's missing tho 😓 Emma &Damien Reunited
Update: Ryan didn't attend Telluride FF because he was in Italy celebrating her mother's Donna renewing wedding vows ❤️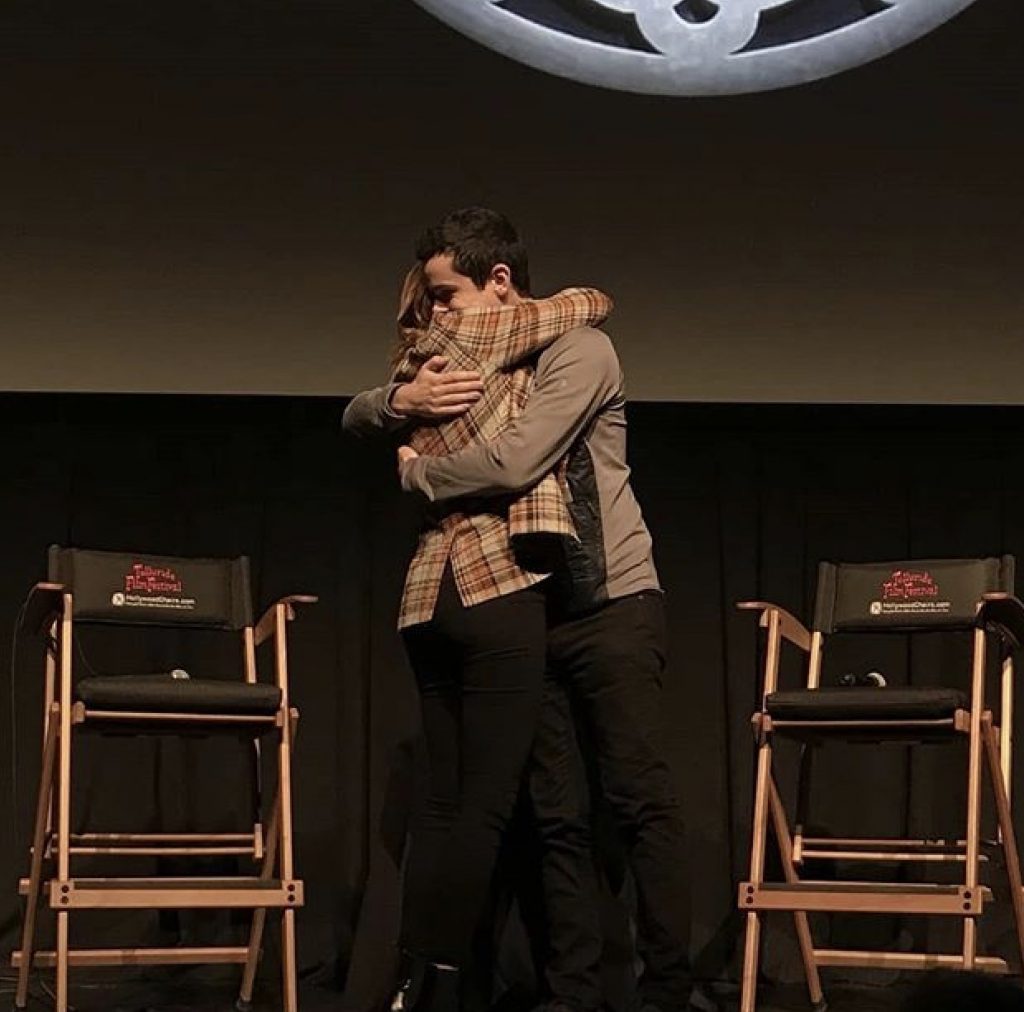 Ryan wasn't there … but thanx To Emma  there was a bit of Ry in this Telluride FF edition:
Read this article and watch the video to find out how much Emma admires Our Ryan ❤️
Emma Stone talking about Ryan Gosling  @ TELLURIDE FILM Festival said 'I can't even imagine what life would be if I hadn't met Ryan' … My Gosh 😍 
| | |
| --- | --- |
| 31 Ago 2018 | Cet article a été rédigé par ryangoslingup |
First Man  Reviews Time 
Attention Spoiler Alert 🚫 Don't open the links and don't read below if you don't want to be spoilered
Get ready to see a lot of nominations for Ryan Gosling this awards season
Here's a bunch of First Man Reviews links from the most Important American Cinema resources. In my opinion the movie deserves great Reviews
💫 Collider
✨ Variety
🌟 THR
⚡️ The Playlist
Damien Chazelle's First Man, with Ryan Gosling as Neil Armstrong, has opened the seventy-fifth Venice Film Festival, and it's being greeted with a solid first round of reviews. This is Chazelle's fourth feature after Guy and Madeline on a Park Bench (2009), Whiplash (2014), and La La Land (2016)—for which he won a best directing Oscar—but the first he hasn't written himself. Josh Singer (Spotlight, The Post) has based his screenplay on James R. Hansen's 2005 biography and, writing for IndieWire, Michael Nordine sums up the overall critical reaction well by calling First Man "an anti-thriller of rare intensity."

Apart from an evidently riveting opening scene, in which Armstrong pilots an experimental aircraft so high in 1961 that NASA tells him he's "bouncing off the atmosphere," and a finale capturing that history-making first step on the moon, Chazelle has tamped down on the histrionics and patriotic fervor often associated with the Apollo 11 mission. "Wisely," writes the Telegraph's Robbie Collin, "Chazelle has opted to leave spectacle to the blockbusters and instead aims for awe—which is related, but different, and harder to pull off. The former shows you something you haven't seen before. The latter involves showing you something you see every day from a perspective that makes it newly strange."

At the Film Stage, Leonardo Goi adds that First Man "unmistakably" bears the marks of Chazelle's previous work. "Gosling's Neil Armstrong fits nicely in the universe of career-driven, uber-determined workaholics the thirty-three-year-old director has been following since Whiplash. But in its tragic undertones, complex psychological edifice, and claustrophobic visuals, First Man stands out, in both content and form, as a remarkable, jaw-dropping departure from anything Chazelle has previously made."

Gosling is winning plaudits for his portrayal of a man who, as the Guardian's Peter Bradshaw puts it, lacks "what no one in the 1960s called emotional intelligence. The film suggests that this absence of a normal human boiling point is vital to his success: he stays cool and focused in the spacecraft under conditions that would reduce most people to a blinding panic." Claire Foy (The Crown, Unsane) plays Armstrong's wife with, as Time's Stephanie Zacharek notes, "a great deal of astronaut-wife fortitude," and Corey Stoll is scoring special mentions for his turn as Buzz Aldrin, the second man on the moon. "Stoll has droll moments as the bluntly opinionated Aldrin, who keeps a sufficient lid on the showboating to allow him to remain likable," writes David Rooney in the Hollywood Reporter. "But the large, predominantly male ensemble generally works more as a cohesive unit than as individual characters."

For Jessica Kiang at the Playlist, the "absolute knockout performance" actually comes from cinematographer Linus Sandgren (American Hustle, La La Land), who shoots "in deliciously grainy 16 mm and 35 mm and, when we finally get to the moon, cracking open the widescreen glory of 70 mm IMAX." Sandgren's work, combined with Tom Cross's "hypnotic editing," makes First Man "so immersive in its glitchy, hurtling, melting-metal authenticity," writes Variety's Owen Gleiberman, "that it makes a space drama like Apollo 13 look like a puppet show." And back to Michael Nordine: "Space Force notwithstanding, we tend not to look at the night sky the way we used to; Chazelle restores some of that wonder."

Damien Chazelle's First Man, with Ryan Gosling as Neil Armstrong, has opened the seventy-fifth Venice Film Festival, and it's being greeted with a solid first round of reviews. This is Chazelle's fourth feature after Guy and Madeline on a Park Bench (2009), Whiplash (2014), and La La Land (2016)—for which he won a best directing Oscar—but the first he hasn't written himself. Josh Singer (Spotlight, The Post) has based his screenplay on James R. Hansen's 2005 biography and, writing for IndieWire, Michael  Nordine sums up the overall critical reaction well by calling First Man "an anti-thriller of rare intensity."

Apart from an evidently riveting opening scene, in which Armstrong pilots an experimental aircraft so high in 1961 that NASA tells him he's "bouncing off the atmosphere," and a finale capturing that history-making first step on the moon, Chazelle has tamped down on the histrionics and patriotic fervor often associated with the Apollo 11 mission. "Wisely," writes the Telegraph's Robbie Collin, "Chazelle has opted to leave spectacle to the blockbusters and instead aims for awe—which is related, but different, and harder to pull off. The former shows you something you haven't seen before. The latter involves showing you something you see every day from a perspective that makes it newly strange."

At the Film Stage, Leonardo Goi adds that First Man "unmistakably" bears the marks of Chazelle's previous work. "Gosling's Neil Armstrong fits nicely in the universe of career-driven, uber-determined workaholics the thirty-three-year-old director has been following since Whiplash. But in its tragic undertones, complex psychological edifice, and claustrophobic visuals, First Man stands out, in both content and form, as a remarkable, jaw-dropping departure from anything Chazelle has previously made."

Gosling is winning plaudits for his portrayal of a man who, as the Guardian's Peter Bradshaw puts it, lacks "what no one in the 1960s called emotional intelligence. The film suggests that this absence of a normal human boiling point is vital to his success: he stays cool and focused in the spacecraft under conditions that would reduce most people to a blinding panic." Claire Foy (The Crown, Unsane) plays Armstrong's wife with, as Time's Stephanie Zacharek notes, "a great deal of astronaut-wife fortitude," and Corey Stoll is scoring special mentions for his turn as Buzz Aldrin, the second man on the moon. "Stoll has droll moments as the bluntly opinionated Aldrin, who keeps a sufficient lid on the showboating to allow him to remain likable," writes David Rooney in the Hollywood Reporter. "But the large, predominantly male ensemble generally works more as a cohesive unit than as individual characters."

For Jessica Kiang at the Playlist, the "absolute knockout performance" actually comes from cinematographer Linus Sandgren (American Hustle, La La Land), who shoots "in deliciously grainy 16 mm and 35 mm and, when we finally get to the moon, cracking open the widescreen glory of 70 mm IMAX." Sandgren's work, combined with Tom Cross's "hypnotic editing," makes First Man "so immersive in its glitchy, hurtling, melting-metal authenticity," writes Variety's Owen Gleiberman,"that it makes a space drama like Apollo 13 look like a puppet show." And back to Michael Nordine: "Space Force notwithstanding, we tend not to look at the night sky the way we used to; Chazelle restores some of that wonder."
| | |
| --- | --- |
| 31 Ago 2018 | Cet article a été rédigé par ryangoslingup |
Ryan Gosling on the Movie First Man and his character: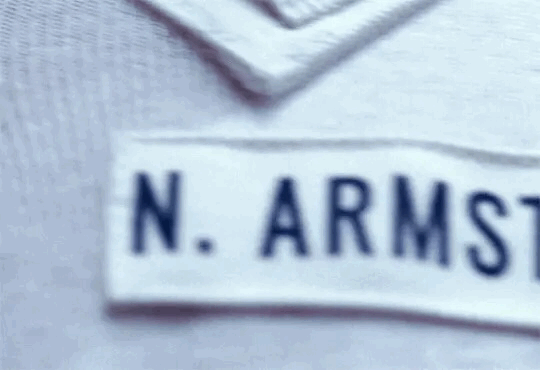 "I don't think he saw himself as an American hero," Gosling explains about the legendary astronaut he plays in Damien Chazelle's period drama.
The American flag barely makes an appearance in Damien Chazelle's First Man, the biopic about astronaut Neil Armstrong that opens the 75th Venice International Film Festival on Wednesday night. And Chazelle's portrait of the first man on the moon, starring Ryan Gosling as Armstrong and Claire Foy as his wife, Janet, is more of an intimate character study than patriotic tub-thumper. That, says Gosling, was deliberate.

"Full disclosure, I'm a Canadian, so this might be some form of cognitive dissonance, but I think this achievement was widely regarded not as an American, but as a human achievement, and that's how we chose to view it," Gosling said at a press conference in Venice on Wednesday. "I don't think Neil viewed himself as an American hero, quite the opposite" he added. "Neil was someone who was extremely humble, as were many of these astronauts…the way we made the film was to honor the way Neil viewed himself."

Chazelle, noting both his approach to Armstrong's character in the film as well as his decision to go with a very rough and realistic style in shooting the movie — often using restrictive point of view, blurred images and a disruptive soundscape — said the goal was to "try to make it feel like a family documentary, a home movie. that happens to include going to the moon."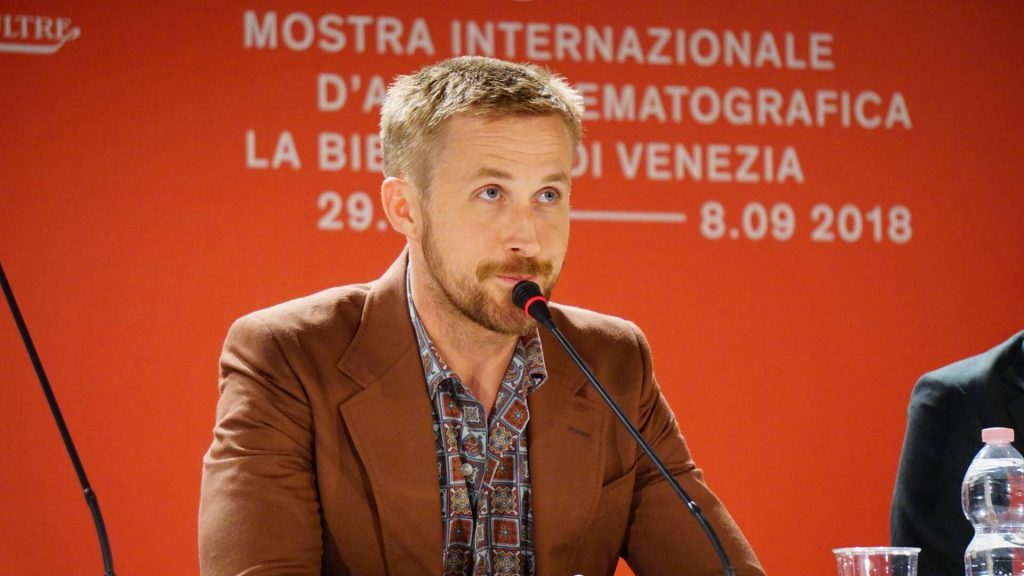 On the technical side, Chazelle noted that the film used 1960s-era NASA equipment to create the authentic look and sound for First Man. "Whenever you hear Ryan's breathing in the space suit, it's through a real lunar helmet, through (Apollo 16 astronaut) John Young's helmet…. If you do the leg work [and] get the real things, I think it always looks and sounds better than what you would make on your own."

Chazelle and Gosling, along with fellow castmembers Foy, Jason Clarke and Olivia Hamilton, as well as First Man screenwriter Josh Singer, praised the generosity and cooperation of members of Armstrong's immediate family, as well as those close to the other astronauts involved in the Apollo 11 mission. Foy said Armstrong's two sons with Janet — Rick and Mark — were key in helping her create an authentic depiction of "how they saw their mom and dad. [Because] their dad wasn't an astronaut. To them, he was their dad."

For Chazelle, following Oscar best picture nominees Whiplash and La La Land, the story of First Man was, he said, his first opportunity to make a movie that "wasn't my own experience." Adding, "The era, the scope of this, it was all very alien to me. I had to find ways to relate to the story."

Growing up in the post-moon landing world, Chazelle said, made it easy to take Neil Armstrong's achievement for granted.

"We grow up with the moon landing already [having] been a fact, with the iconic images and the archival footage," he noted. "But the more I learned about it, the more fascinated I became in what went into it and, of course, what the costs were of that process. Because they were enormous."
| | |
| --- | --- |
| 31 Ago 2018 | Cet article a été rédigé par ryangoslingup |
🎥 Here's some Ryan Gosling First Man Press Junkets Videos Interviews  The 75th Venice FF August 29, 2018