---
Message posté par ryangoslingup
le 09 Ott 2018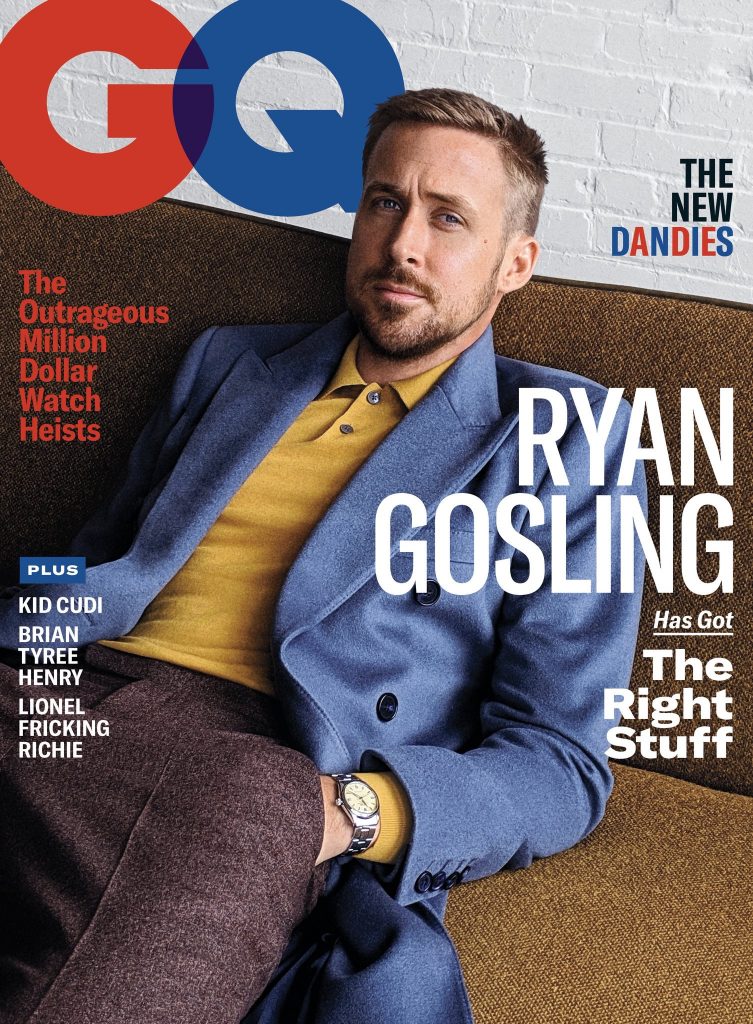 Ryan Gosling and Damien Chazelle photographed 📸 by Giampaolo Sgura during #Tiff18
Ryan is on the November Cover Story of GQ Magazine. The Article is by Daniel Riley,  link 👉🏻 Here 
Here's a preview more 📸 in my gallery link 👇🏻
Daniel Riley talks with leading man Ryan Gosling and wunderkind director Damien Chazelle about their Neil Armstrong movie, First Man, and how they plan to put movie-goers into the cockpit, riding rockets into space. Ryan wears @dolcegabbana, @zegnaofficial, @gucci (styling by @mobolajidawodu).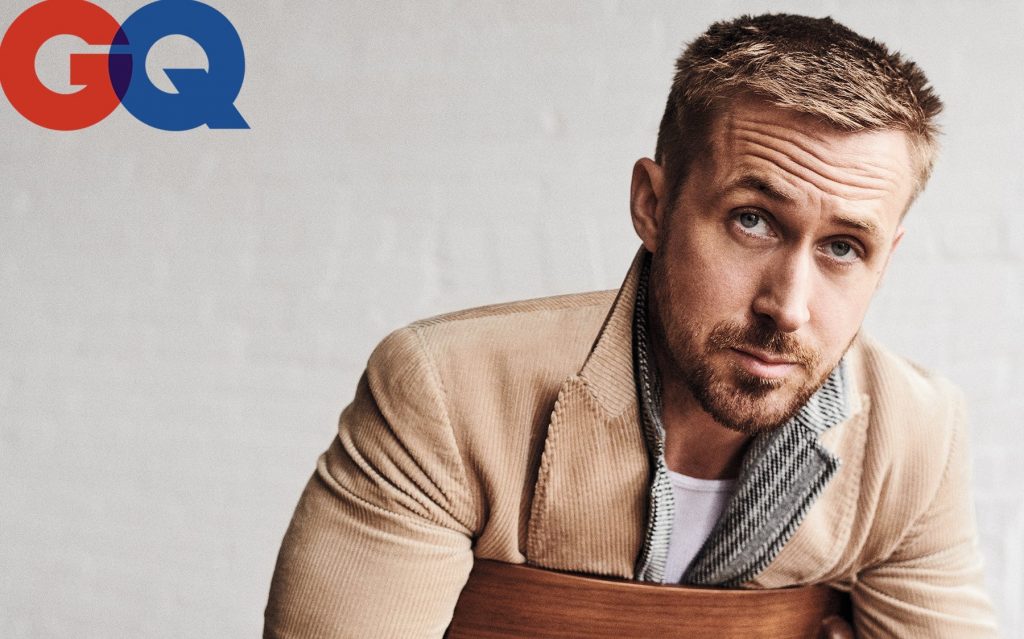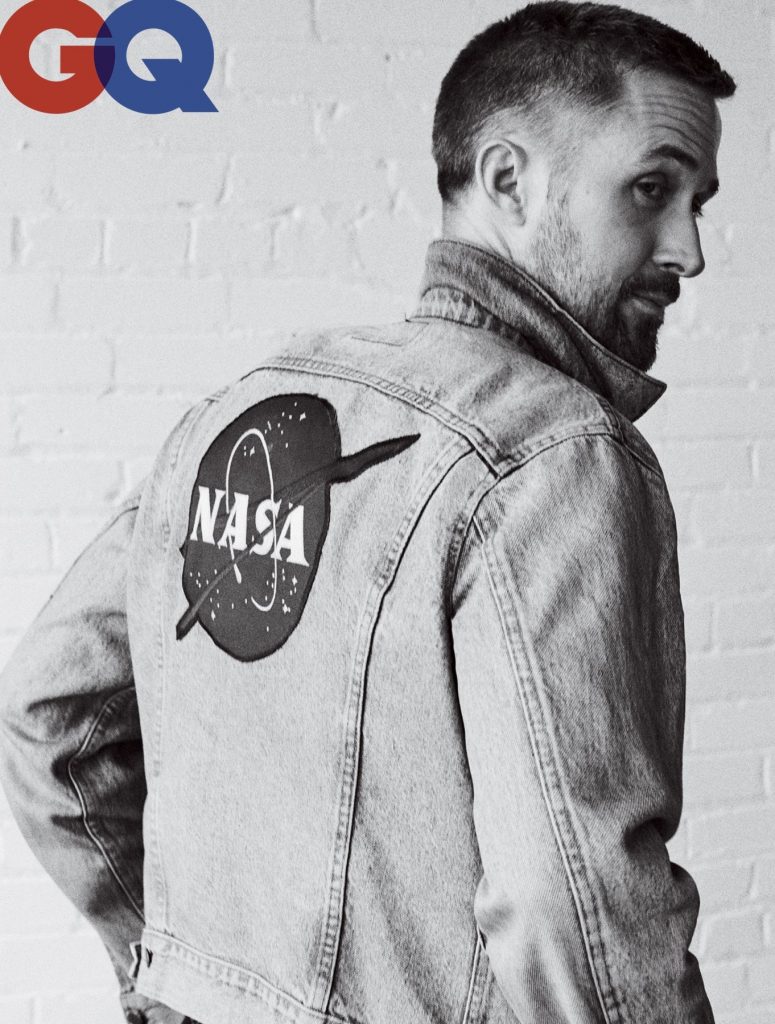 GQ Photoshoot 📸 Here 👉🏻 GQ
---
Message posté par ryangoslingup
le 09 Ott 2018
First Man East Coast Promo Atlanta 
Ryan & Damien joined a First Man advanced screening Q&A in Atlanta on Oct. 8 at the Regal Atlantic Station 18 Imax … where everything started … Atlanta is the main filming location. Ryan is wearing the Adler Planetarium Chicago Sweater, a gift he received in Chicago during the movie Junkets.
The day after on October 9 Ryan Gosling, Damien Chazelle, Rick & Mark Armstrong were Guests @GoodDayAtlanta on @Fox5atlanta to promote the movie First Man. The also had junkets at the Fern Banks Science Center in Atlanta.
You can find all the pics of the Atlanta Promo in my gallery Link below 👇🏻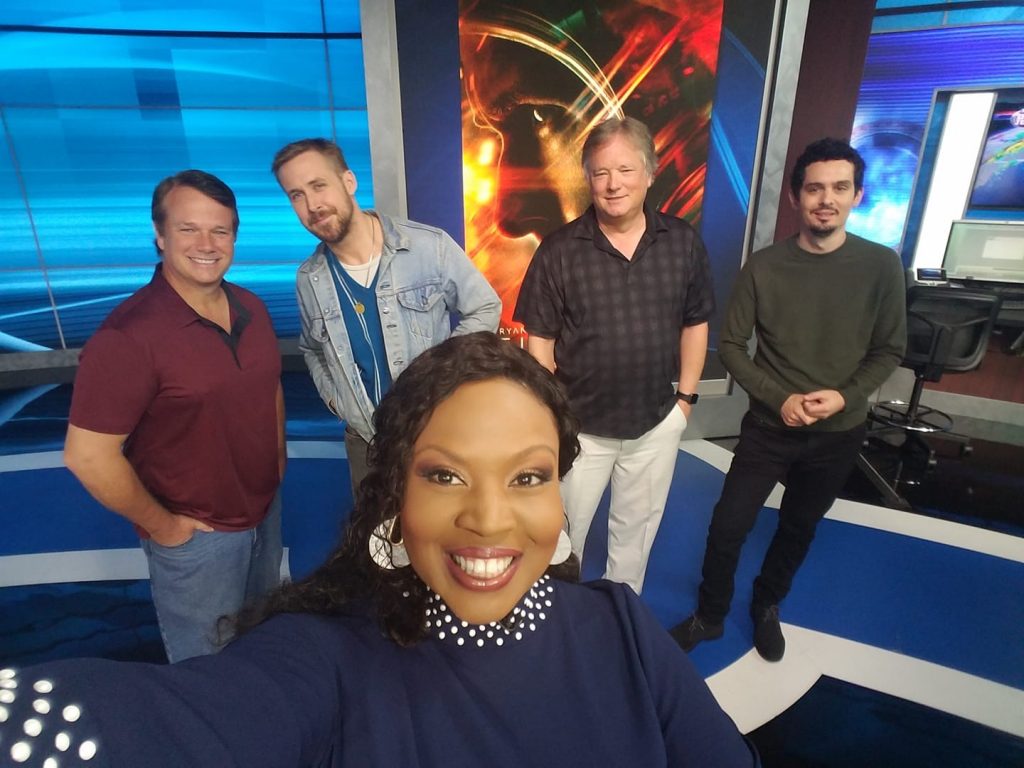 Here's you can find the full video interview 👉🏻 Video
From Atlanta the guys flew to Dallas and on October 9 Ryan Gosling, the Neil Armstrong sons Rick and Mark,Damien Chazelle, Bonnie Baer and the @allenrobotics students made a big surprise to the cinema crowd at the Cinemark West Plano and XD when they showed up for anothet First Man advanced screening  Q&A. More 📸 in the gallery link 👇🏻
On October 10 the a First Man stars Ryan Gosling  as Neil Armstrong, Damien Chazelle & also Neil's sons, Mark and Ricky joined the 'Good Morning Texas' studio in Dallas to promote the movie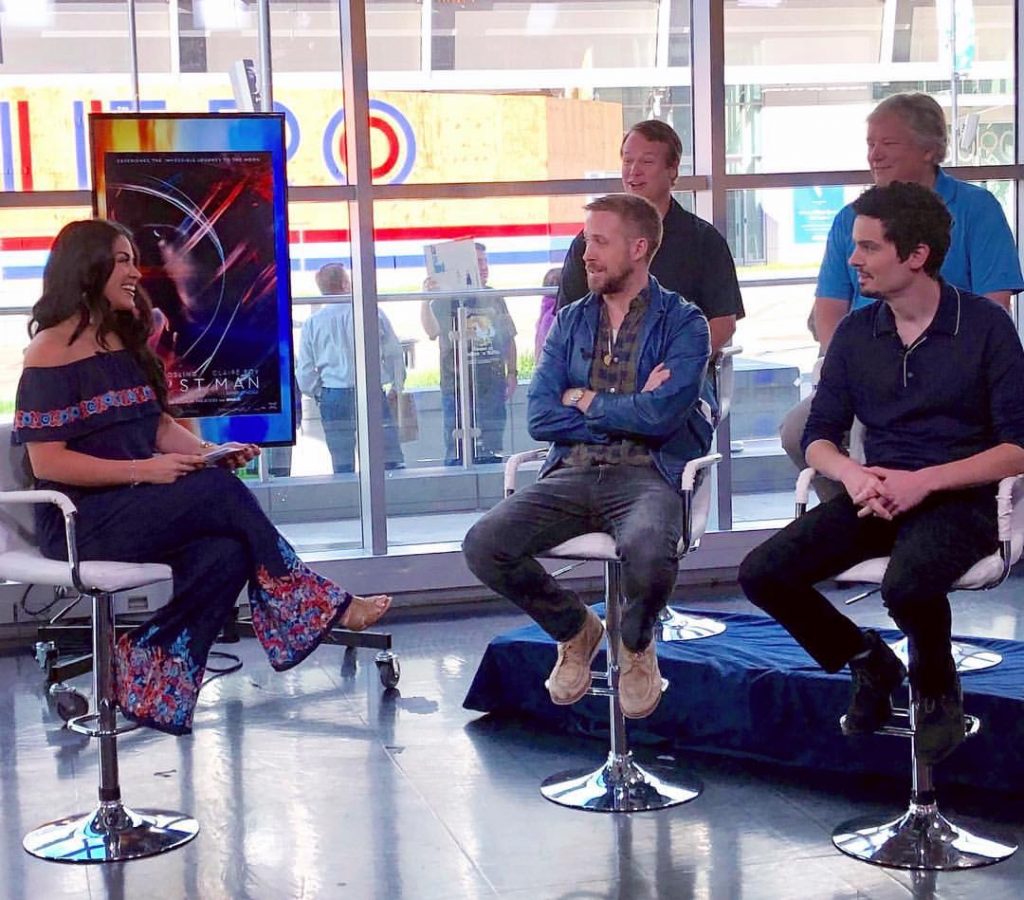 Atlanta First Man Promo 📸 👉🏻 Atlanta

Dallas First Man Promo 📸 👉🏻 Dallas
---
Message posté par ryangoslingup
le 08 Ott 2018
First Man U.S. East Coast Promo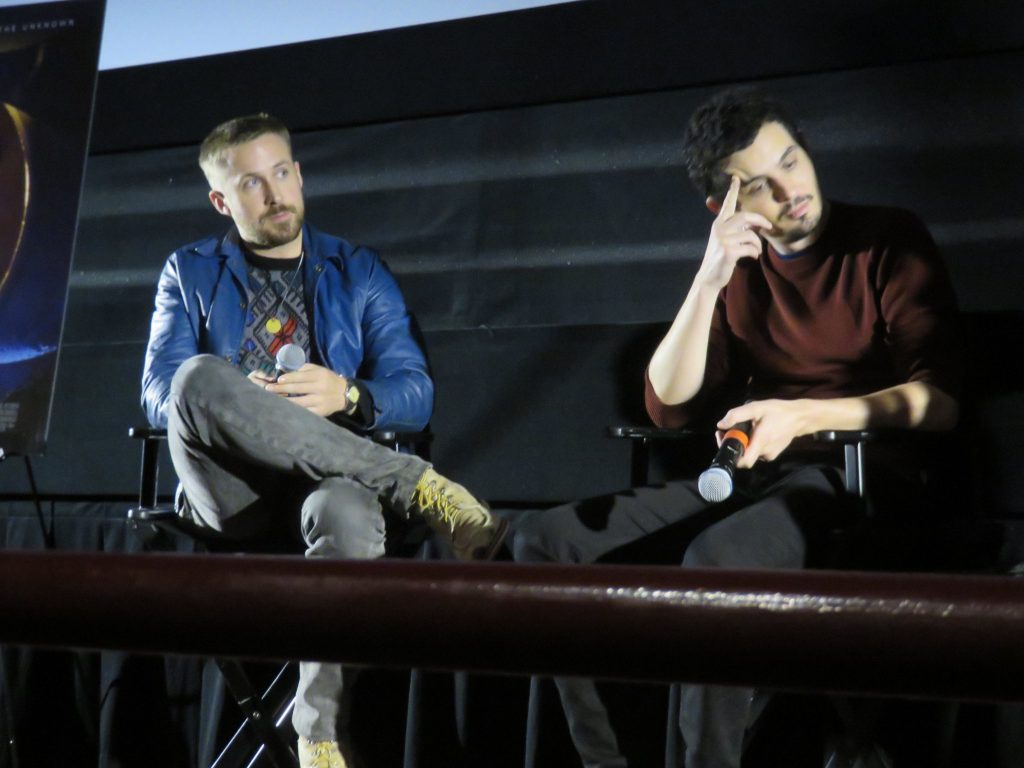 Ryan Gosling & Damien Chazelle attended on October 7 a First Man after screening Q&A at the 'AMC East River Cinema in Chicago' surprising all the crowd who didn't expect them to show up
On October 8 the Boys promoted the movie in 2 Chicago Daily TV News Programs 'WGN Morning News' and 'Fox News 32'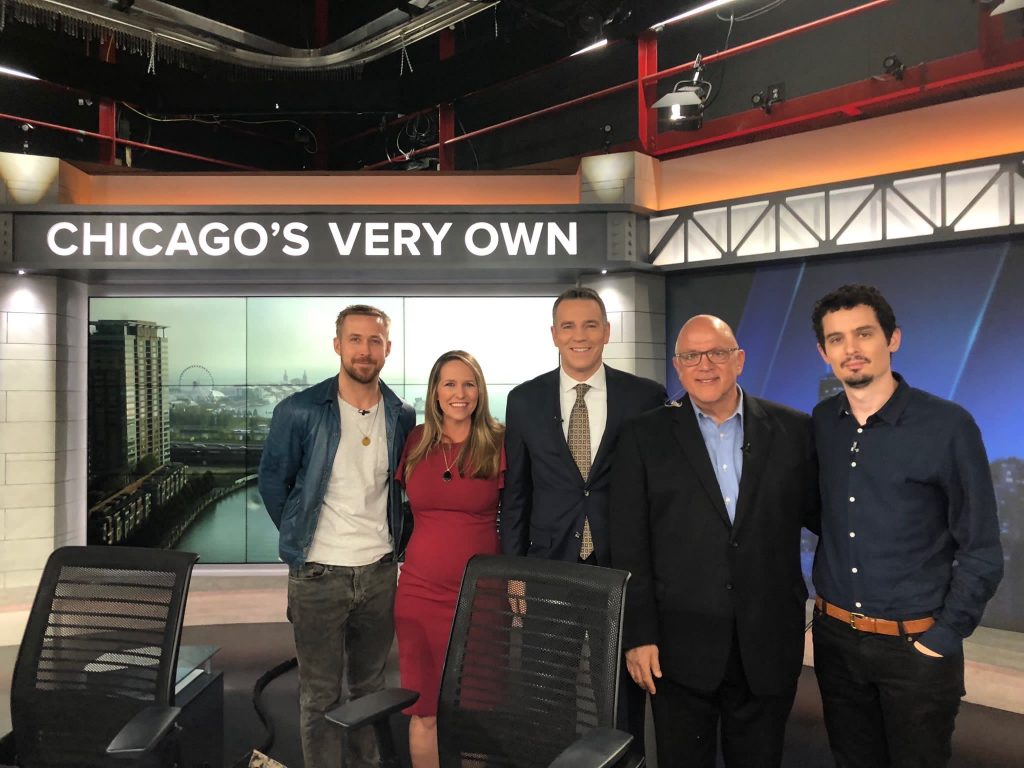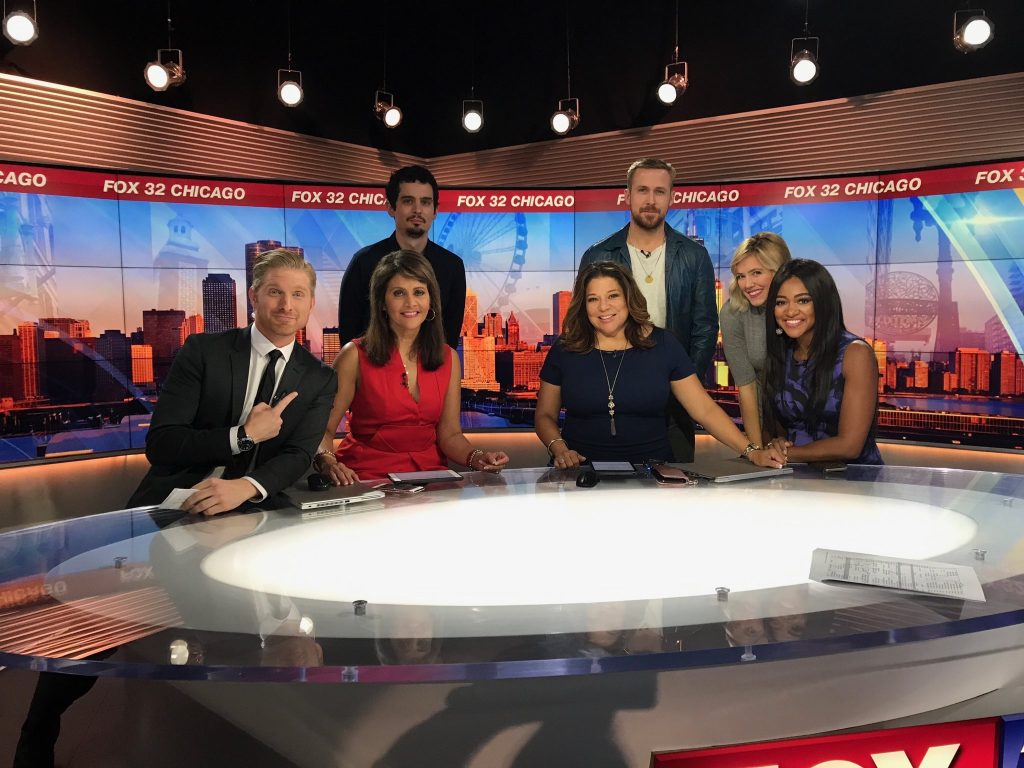 The guys also joined @RoeConn & @RichardRoeper in the @allstate Sky Line Studio on October 8 on @wgnradio Podcast of the show on ITunes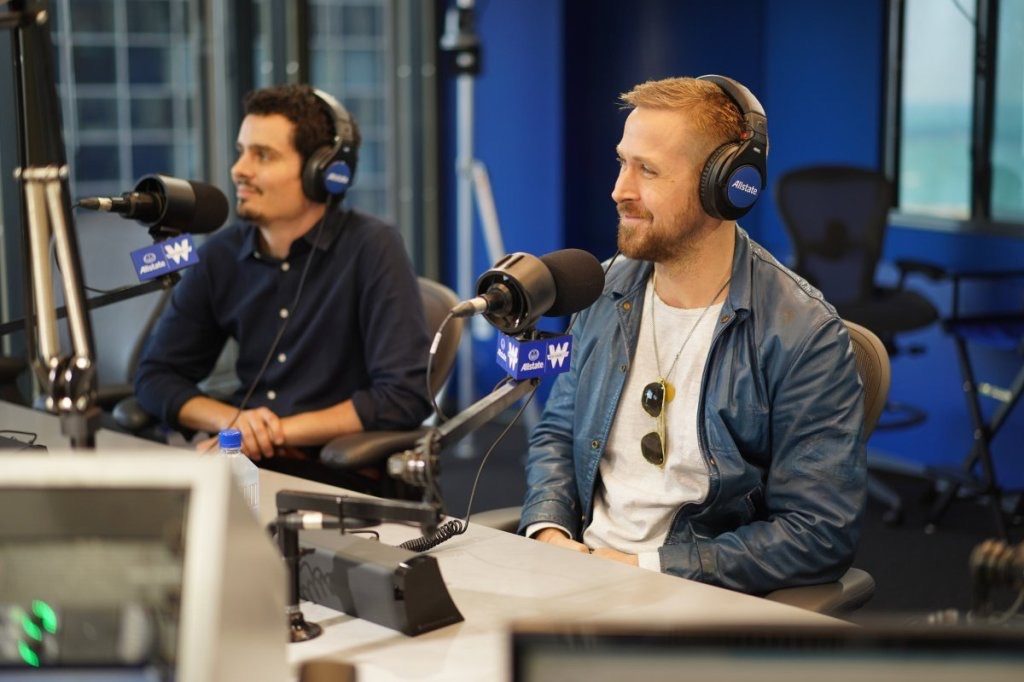 here's the links to watch the interviews:
More Pics of the Chicago Promo Days here 👉🏻 link
---
Message posté par ryangoslingup
le 07 Ott 2018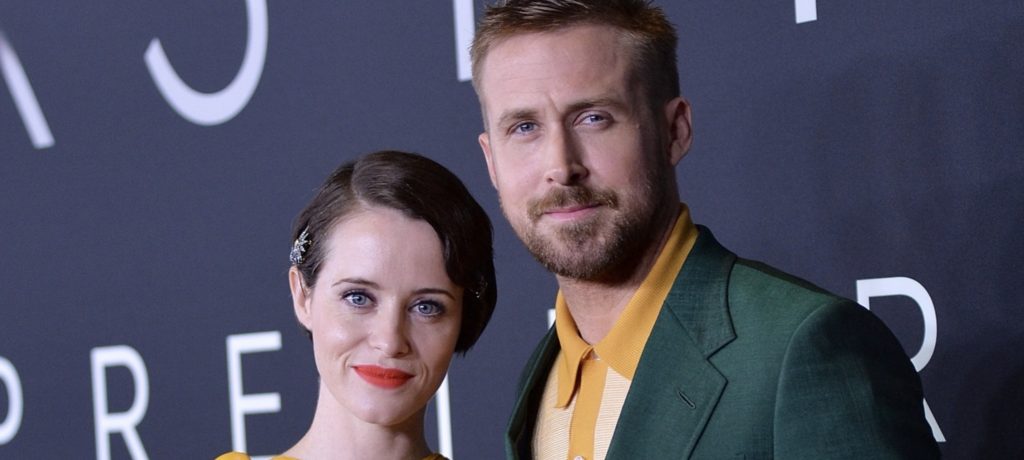 Ryan Gosling & the full cast & a crew of the Movie First Man attended the U.S. Movie Premiere in Washinton DC at the National Air Space Museum on October 4.
Here's a preview, HQ pics link below. All the videos from the event are in my YouTube channel Playlist First Man U.S Premiere Washington link here

Premiere Red Carpet HQ Pics here 👉🏻 Red Carpet 

Miscellaneous from Washington here 👉🏻 Various
---
Message posté par ryangoslingup
le 07 Ott 2018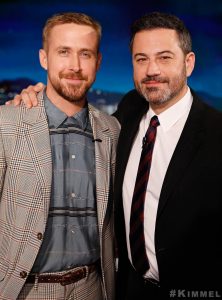 Ryan was guest again on Jimmy Kimmel Live on October 3, 2018 speaking about his mum wedding in Italy, his daughters thinking he's an astronaut, Space astronauts habits and of course about the First Man.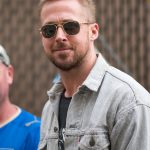 Here's a preview of the show. Full video of the episode here 👉🏻 Video

Official HQ pics from JKL Show 👉🏻 Show

Ryan's Arrival at JKL studio HQ Pics here 👉🏻 Arrival
---
Message posté par ryangoslingup
le 07 Ott 2018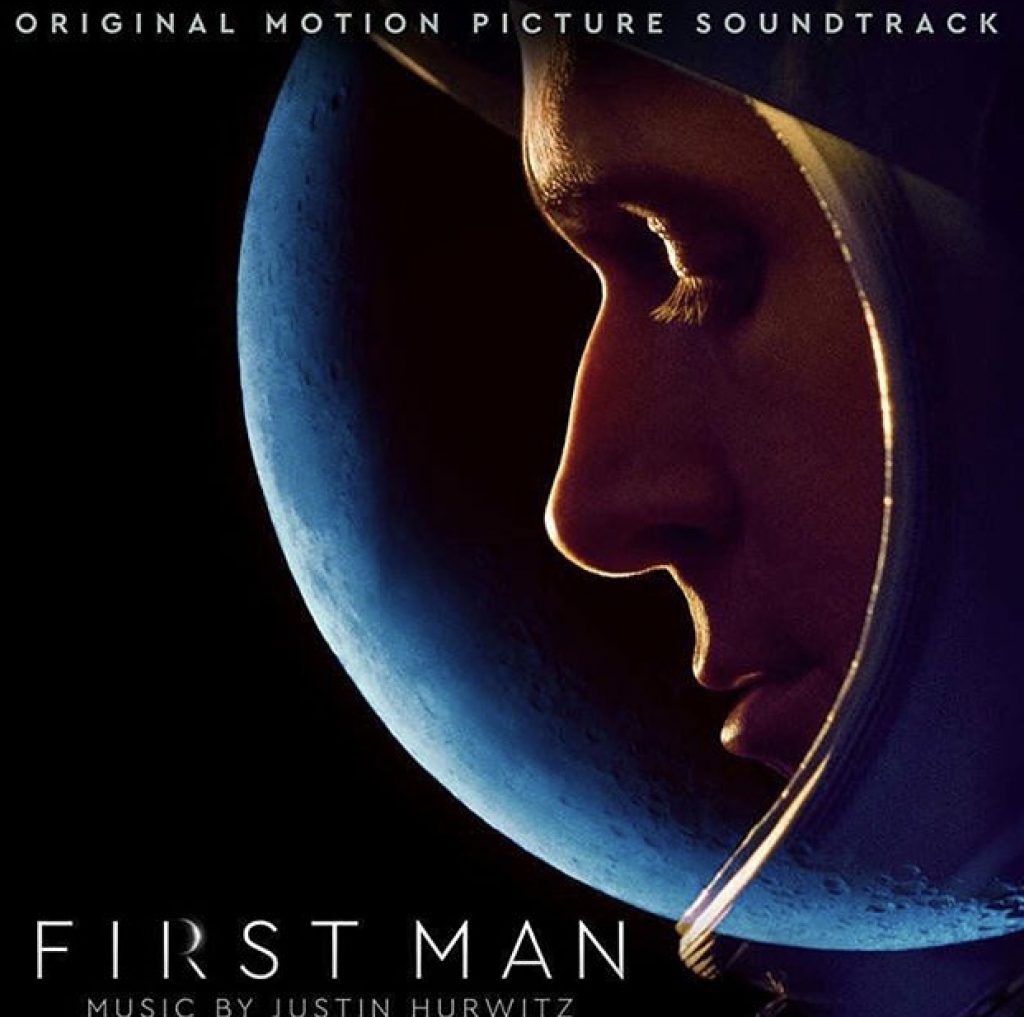 Full soundtrack album details revealed for Damien Chazelle's 'First Man' starring Ryan Gosling & Claire Foy feat. music by 'La La Land' composer Justin Hurwitz. 
The album features the film's original music composed by Academy Award winner Justin Hurwitz who previously scored Chazelle's first three features, including La La Land and Whiplash. The soundtrack will be released digitally and physically on October 12 by Back Lot Music. Visit Amazon to order the OST.
You can buy the digital version of the OST on ITunes.  link to listen my downloaded copy of the digital First Man album.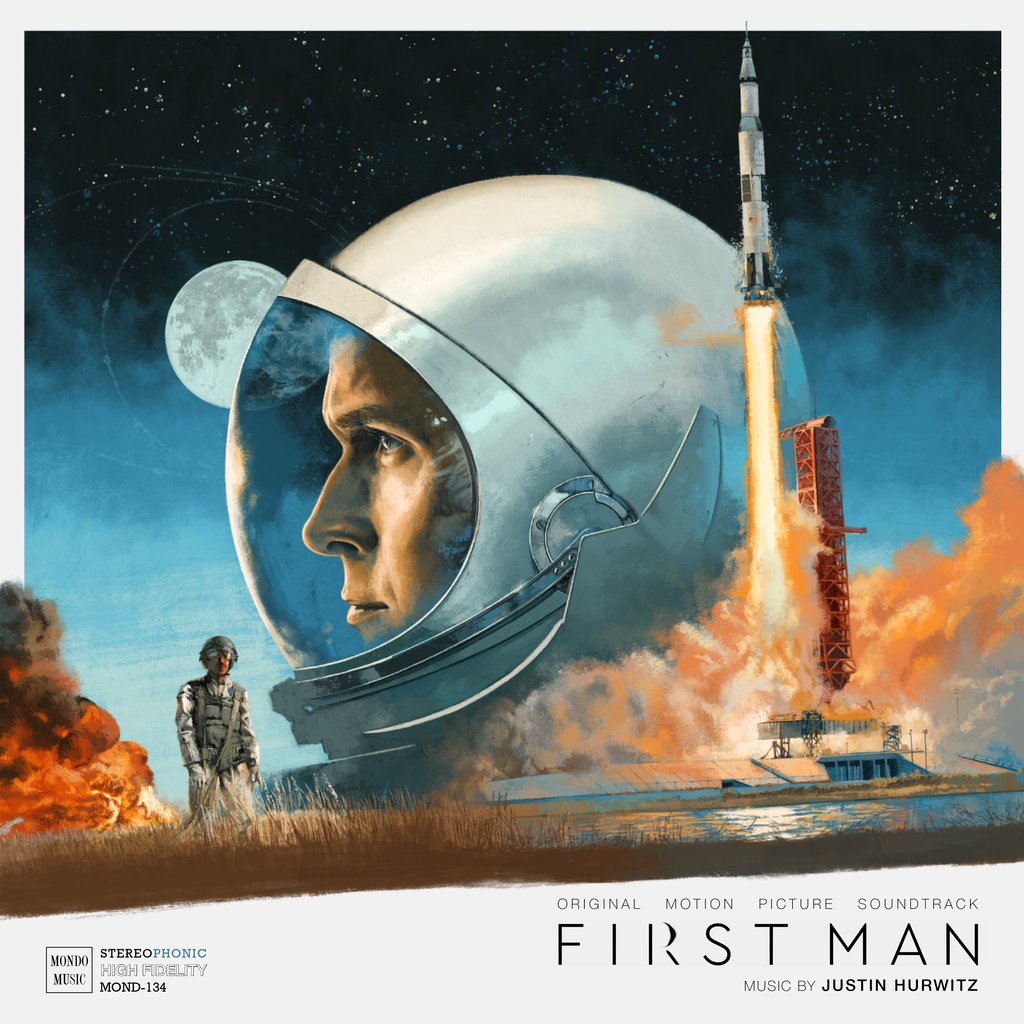 Mondo, in partnership with Back Lot Music, are proud to present the original motion picture soundtrack to Damien Chazelle's film FIRST MAN on Vinyl feauturing stunning artwork by Marc Aspinall and pressed on 180 Gram Lunar Surface Grey Vinyl (also available on 180 Gram Black). The item is now up for Pre-Order by Mondo Music 👉🏻 Here 
Expcted to ship in December of 2018
Visit the official movie website for more information. 
Track List: 
1. X-15 (1:22)
2. Good Engineer (1:06)
3. Karen (0:45)
4. Armstrong Cabin (1:15)
5. Another Egghead (1:05)
6. It'll Be an Adventure (0:41)
7. Houston (2:16)
8. Multi-Axis Trainer (2:54)
9. Baby Mark (0:47)
10. Lunar Rhapsody (feat. Les Baxter) – Dr. Samuel J. Hoffman (3:04)
11. First to Dock (1:27)
12. Elliot (0:28)
13. Sextant (1:45)
14. Squawk Box (1:54)
15. Searching For the Aegena (1:51)
16. Docking Waltz (3:22)
17. Spin (1:15)
18. Naha Rescue 1 (1:05)
19. Pat and Janet (1:34)
20. The Armstrongs (2:25)
21. I Oughta Be Getting Home / Plugs Out (1:10)
22. News Report (0:42)
23. Dad's Fine (1:03)
24. Whitey on the Moon – Leon Bridges (1:48)
25. Neil Packs (1:25)
26. Contingency Statement (1:56)
27. Apollo 11 Launch (5:50)
28. Translunar (1:01)
29. Moon (1:07
30. Tunnel (0:52)
31. The Landing (5:31)
32. Moon Walk (1:29)
33. Home (1:51)
34. Crater (2:00)
35. Quarantine (2:15)
36. End Credits (4:19)
37. Sep Ballet (Bonus Track) (1:17) 
Here's a taste of 2 songs included in the Album
'The Landing' & 'Quarantine'
---
Message posté par ryangoslingup
le 07 Ott 2018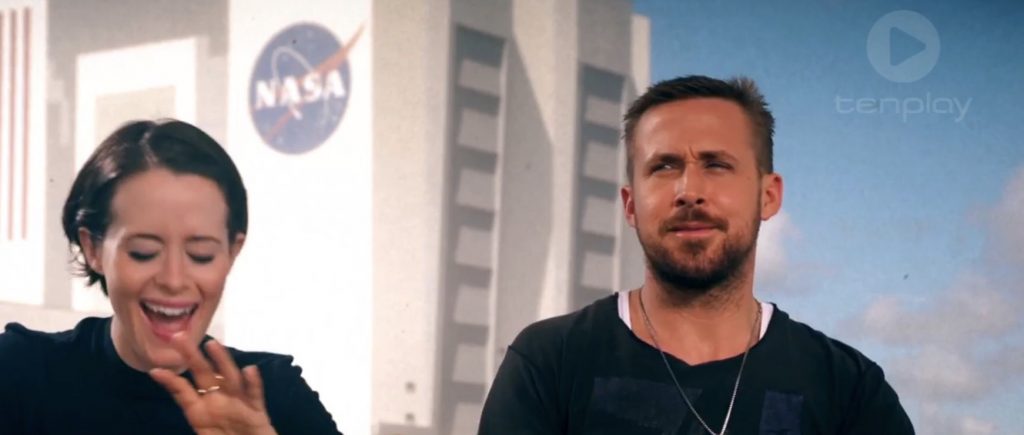 Ryan Gosling  & the rest of the cast of the movie First Man on Sept. 29 & 30, in occasion of the NASA 60th Anniversary, promoted the film at Cape Canaveral in Florida @ NASA Kennedy Space Center meeting the Press from all over U.S.
Here's a preview, link below for HQ pictures and in my you tube page 'Ryan Gosling Page' Playlist First Man Us press junkets at Kennedy Space Center NASA you will find all the interviews taken during this massive press junkets weekend here 👉🏻 Link
Press Conference HQ pics 👉🏻 PC

Miscellaneous Press Junkets pics from Florida 👉🏻 Various
---
Message posté par ryangoslingup
le 07 Ott 2018
Here's the First Man Movie Featurettes & Clip videos released by Universal Pictures
---
Message posté par ryangoslingup
le 07 Ott 2018
Here's some International Mag Covers & Articles dedicated to the First Man
To read the articles and look at the Photoshoots go here 👉🏻 Link
---
Message posté par ryangoslingup
le 07 Ott 2018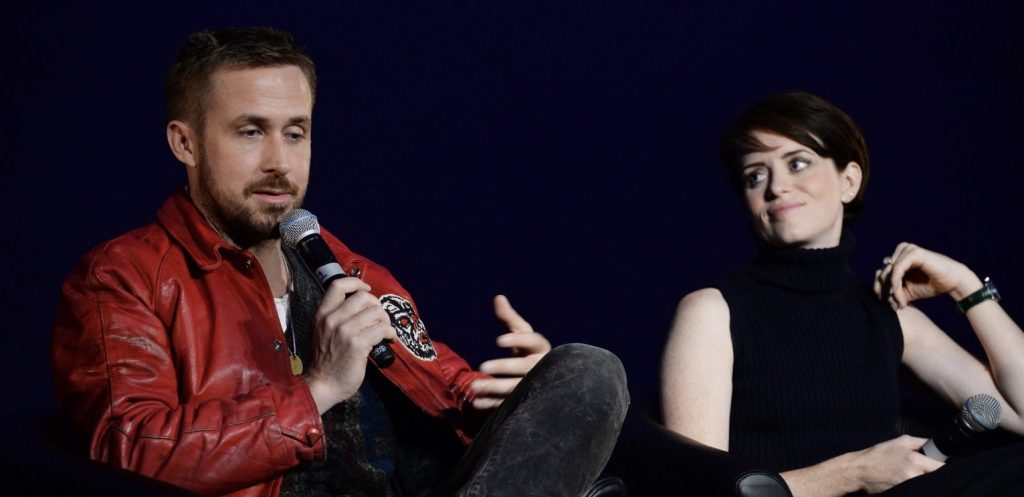 Ryan Gosling attended with the rest of the First Man Cast the 'BAFTA' Members screening of the movie in London at Cineworld Imax Leicester Square on Sept. 26, 2018
Here's a preview, for more HQ pics of the event go visit my website Gallery link below and for some videos from London Hotel Corinthia Press Junkets go visit my YouTube Channel 'Ryan Gosling Page 👉🏻 here
On Sept. 27 Ryan and Claire Foy Went to the BBC Studio in London to record some interviews. Here's some 📸 more in the gallery link below
Later in the late evening on Sept. 27 Ryan recorded the Graham Norton Show. The show was aired on Sept. 28 on BBC 1. On the famous red couch Ry was in company with other celebs such as Lady Gaga and Bradley Cooper.
Here's a preview. Streaming link for the full show here 👉🏻 Video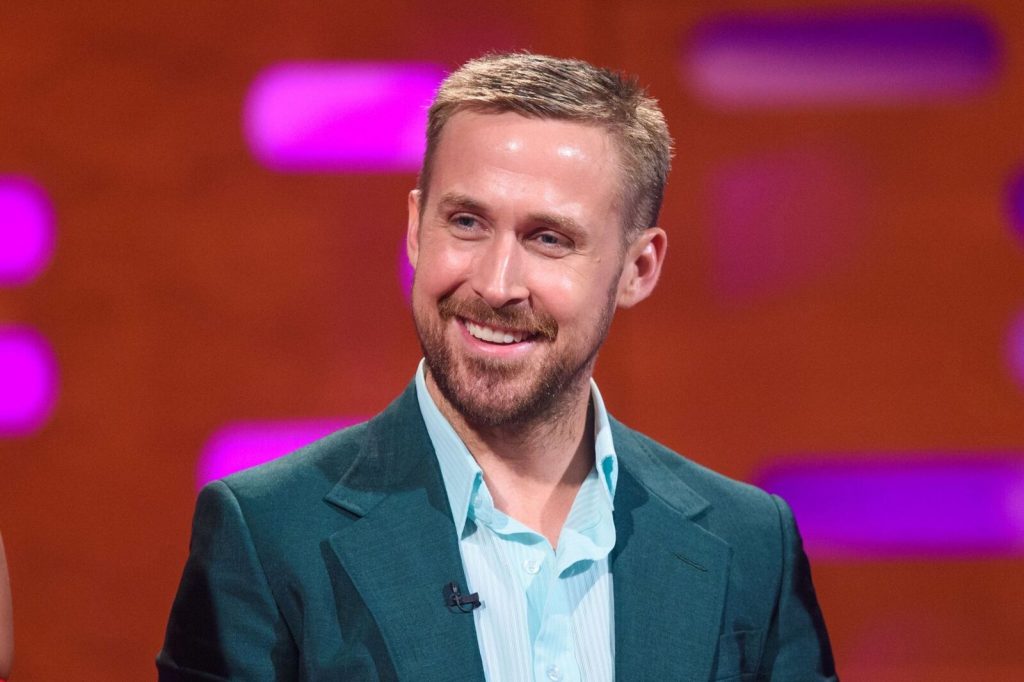 Bafta Screening HQ Pics 👉🏻 Bafta

BBC Studio HQ Pics 👉🏻 BBC 

Graham Norton Show HQ pics 👉🏻 GNS