Ryan Gosling is spotted taking his dog for a walk in Los Angeles on April 12th, 2019.
The 38 year old actor was dressed in a baseball cap, denim jacket, plaid shirt, jeans, and brown boots. Ryan has been seen gently lifting his pooch into the trunk of his car. He is a new family rescue puppy!
Here's a preview … more photos on my gallery.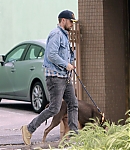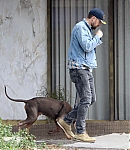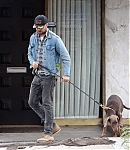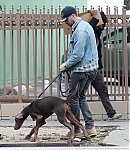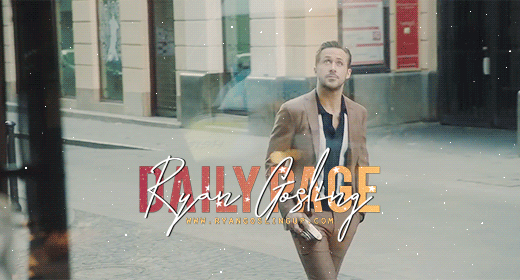 Welcome to the Ryan Gosling Daily Page Website Gallery, here you will find a lot of pictures of Ryan: events, appearances, candids, photoshoots, screencaptures and much more related to his work. Navigate on the menu and choose what you want to do in our gallery:
Besides, there is no copyright infrigement intended. All the content present here belongs to their owners and if there's something that shouldn't be here for any reason, contact us and we will remove as soon as possible. Hope you enjoy the pictures and come back soon!
We have been working for months to turn it into the best on line high quality Gallery for all Ryan Gosling's fans. And the time has finally come and the www.ryangoslingup.com Website Gallery is officially opened!
Make sure that you check us out every day for tons of original photos!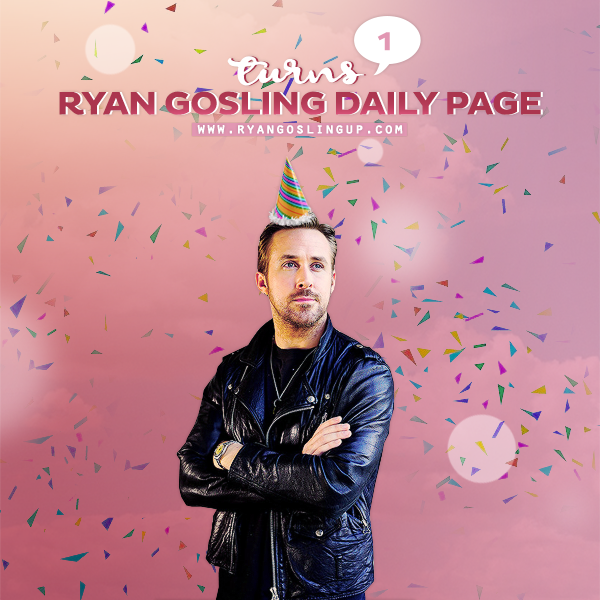 The website Ryan Gosling Daily Page www.ryangoslingup.com turns 1 today Happy Birthday!
Thanx everyone who visited our site and please go check it daily to be always updated!

We're able to bring you some new exclusive images of Ryan Gosling celebrating his Lady, Eva Mendes, 45th Birthday with their families at the happiest place on earth 'Disneyland'.
Ryan and Eva looked thrilled to be enjoying their daughters' visit to the theme park. They enjoyed many of the park's rides including the Jungle Cruise, Dumbo, The Tea Cups, Alice in Wonderland, and the Peter Pan Ride. They also took in a show at the Tiki Tiki Room and were lucky enough to enjoy dinner at Club 33, a very exclusive restaurant. The family also enjoyed some sweet treats including Churros and Corn on the Cobb.
This is what Disneyland Guests who spotted them on that day said:

Ryan and Eva went pretty much under the radar most of the day, unnoticed by many of the park's guests. They were join by Eva's mother and other family members and one bodyguard and two VIP tour guides on March 5th, 2019.

How much do we love this family!

Here's a little preview… More HQ Photos on my website gallery.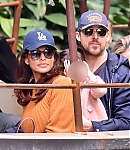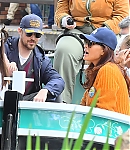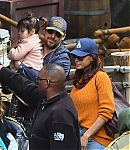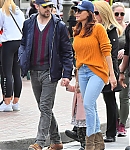 Ryan Gosling & Damien Chazelle had a special talk with the Japanese Artist Yusaku Mahezawaabout the Movie "FIRST MAN" when they stayed in Tokyo and about the project #dearMoon.
The duo, director Damien Chazelle and actor Ryan Gosling, joined forces once again for the Neil Armstrong biopic, "First Man". The movie, which sheds light on Armstrong's success and the sacrifices he made to become the first man to walk on the moon. Having heard about the #dearMoon project, Damien and Ryan sat down for a special interview with Maezawa during their Japan tour (December 2018) Find out for yourself what Damien and Ryan had to say to Maezawa, who will become the first civilian to go to the moon. The movie "First Man" has been released in Japan on February 8. The riveting biopic tells the story behind the first manned mission to the moon, one of the most dangerous missions of all time, aboard Apollo 11 commanded by Neil Armstrong. Official Japan website http://www.firstman.jp/

Remember the movie is out in Japan since Febraury 8!
Yusaku Maezawa host curator of #dearmoonproject is a Japanese artist and entrepreneur who will be the first passenger to fly to the moon in 2023 with 'SpaceX' that will launch the first civilian lunar @dearmoonproject
First Man is finally out in Japan – Go watch it!
ファースト・マン ライアンゴズリング デイミアンチャゼル ファーストマン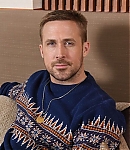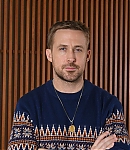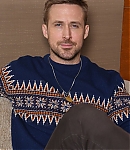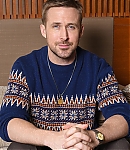 NEW Stunning Photoshoot
Ryan Gosling & Damien Chazelle photographed for GQ Japan (Credit to Takahisa Nakano)
Link to the GQ article Here