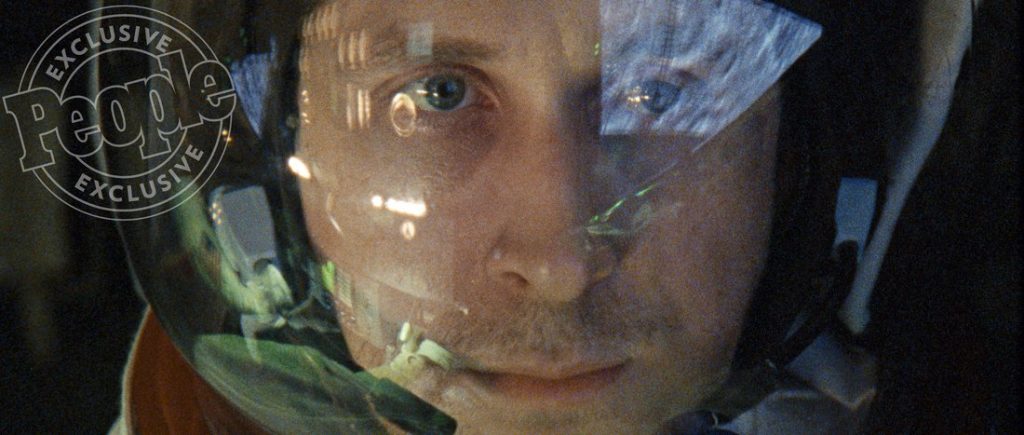 Thanx to People.com we can finally enjoying the first official stills of the movie 'First Man' by Damien Chazelle. Now we only have to wait for the trailer … Big Chance to watch it this Friday on Abc @ 'Jimmy Kimmel Live' Game Night Show where Ryan is probably going to show to the world a sneak peak of the movie Wow!
Here's the link to read the full People's Article with the Director's Interview  People Article
Damien Chazelle Quote from People's Inteview: '"Ryan and I described the movie to each other as it's about the moon and the kitchen, which means basically we wanted to tell the story about one of the most epic accomplishments in human history, but root it very much in the intimate and the day to day details of what it was actually like." he says. "What did it feel like to be Neil or Janet at that moment in time and going through these truly superhuman kind of events.'

About Ryan and Claire Foy Damien said: 'Ryan and Claire Foy had never worked together, but I remember right from the beginning they just slipped into these roles, and just became a family on camera," he says. "There was this sort of chemistry and bond between Ryan and Claire onscreen that really felt like the young Neil and Janet Armstrong that I had read about.'
By clicking on the Gallery link  image below you'll be directly connected to the album with the real dimension images.