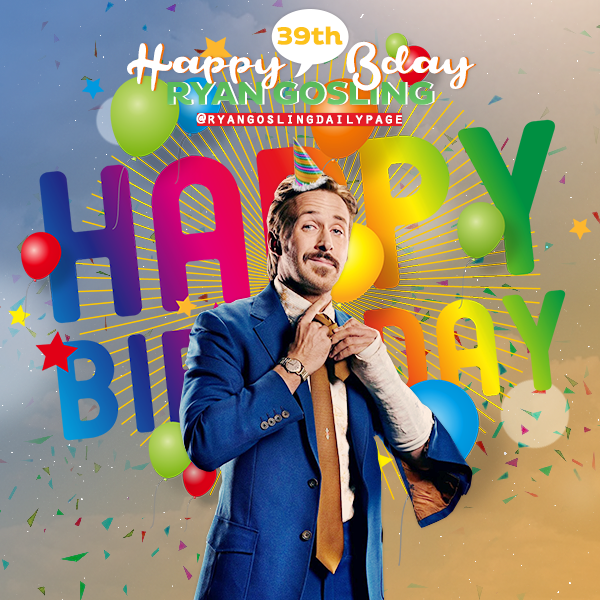 Happy Birthday the the most talented man in Hollywood and nicest person ever!
Big News or Big Rumor?
According to unconfirmed reports, Ryan will star in the live action version of Spy vs Spy with Ron Howard directing and Saoirse Ronan and Tom Fetner costarring. Ryan will allegedly play the Spy in Black. Filming will start November 2020. The team Grazer and Howard are currently in talks with Netflix and others who are interested in producing the picture.
Spy Vs. Spy has been in development for 8 years and has finally started to move. Previously announced, Ron Howard and Imagine Entertainment will be making this film, based off the MAD Comics.
Spy vs Spy is about two agents involved in stereotypical and comical espionage activities.
One is dressed in white and the other in black and are particularly known for their long, beaklike heads and their white pupils and black sclera.
The pair are always at war with each other, using a variety of booby-traps to inflict harm on the other.
The spies usually alternate between victory and defeat with each new strip.
A parody of the political ideologies of the Cold War, the strip was created by Cuban expatriate cartoonist Antonio Prohías, and debuted in Mad #60, dated January 1961.
Ryan Gosling, will be playing "The Spy in Black". Co-starring in the film with Gosling will be Young Hollywood Rising Star, Tom Fetner. He will be playing "The Spy in White". Fetner finished filming Hillbilly Elegy which is another Ron Howard Film. He has also just been cast in the long-awaited film Spring Awakening as Moritz Stiefel.
Playing Tom's love interest, "The Spy in Grey" is the superb, Three-time Academy Award Nominee, Saoirse Ronan. She will be in the Oscar-bound film Little Women coming out this December with Timothee Chalamet.
Ron Howard quoted:
"When I watched these two (Tom and Saoirse) at the first reading 2 months ago, I knew right away that I had made the right choice. You can't fake that bond between actors."
Let's hope the two can recreate it for the film.
There has been no information about any release yet, but I assume once they find out if Netflix wants to have the film on Their Streaming Service, we will find out pretty soon.
This information has been given to IssueWire.com by Imagine Entertainment. Additional information and Casting is soon to come.
Update:
Tom Fetner published on his IG Stories the news, this could be considered a confirmation. He personally told me more news will come out soon. Let's wait! And pray!
---
When Ryan & Zach met they discovered a mutual obsession with the Haunted Mansion ride at Disneyland.
This video is our way to thank you guys for Dead Man's Bones Album, a masterpiece!
Here's the Ryan Gosling Daily Page Video Project! 
Ryan Gosling was spotted with Taika Waititi last August the 16th and internet went mad!
Rumors: Ryan Gosling to debut in MCU 'Thor: Love and Thunder' as a villain opposite Natalie Portman & Chris Hemsworth?
On August 16 he was spotted eating lunch with "Thor 4" director Taika Waititi @littledomsla in Los Angeles.
While the meaning of their meeting is unknown, many are speculating that Ry will join Waititi and Chris Hemsworth (Thor) in the upcoming fourth installment of the franchise.
The duo have not officially announced any upcoming collaborations but it was previously reported that Ryan was in talks to join the director in his upcoming flick "Akira", adaptation of the Japanese manga.
Ryan could also be involved in another Taika's project as Director: Taika Waititi is set to write and direct 'Next Goal Wins' for producer Garrett Basch and Andy Serkis and Fox Searchlight Pictures before he tackles Thor 4, the fourth installment of the Marvel franchise. Serkis' Imaginarium Productions optioned the rights to the 2015 British documentary Next Goal Wins, directed by Mike Brett and Steve Jamison. It is about the national soccer team for American Samoa. Imaginarium brought the project to Waititi, who then brought Basch on board.
If Ryan Gosling were involved in 'Next Goal Wins', he could start shooting very soon: Next October in Hawaii.
Waititi and Iain Morris will co-write the adaptation. Jonathan Cavendish, Brett and Jamison will also produce. Waititi is repped by CAA and Ry too.

Here's a preview … more photos on my gallery.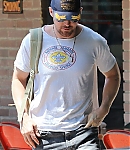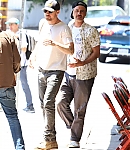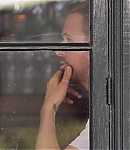 A New/Old picture of Ryan Gosling appeared on Instagram yesterday. In the picture below Ryan is on First Man Movie Set in Atlanta with his stunt Shaun McLane. And here's the caption below the IG photo:
'I sure miss working with this guy'

Shaun McLane
For more pictures of Ryan Gosling with his fans go visit my gallery.
Ryan Gosling is spotted taking his dog for a walk in Los Angeles on April 12th, 2019.
The 38 year old actor was dressed in a baseball cap, denim jacket, plaid shirt, jeans, and brown boots. Ryan has been seen gently lifting his pooch into the trunk of his car. He is a new family rescue puppy!
Here's a preview … more photos on my gallery.