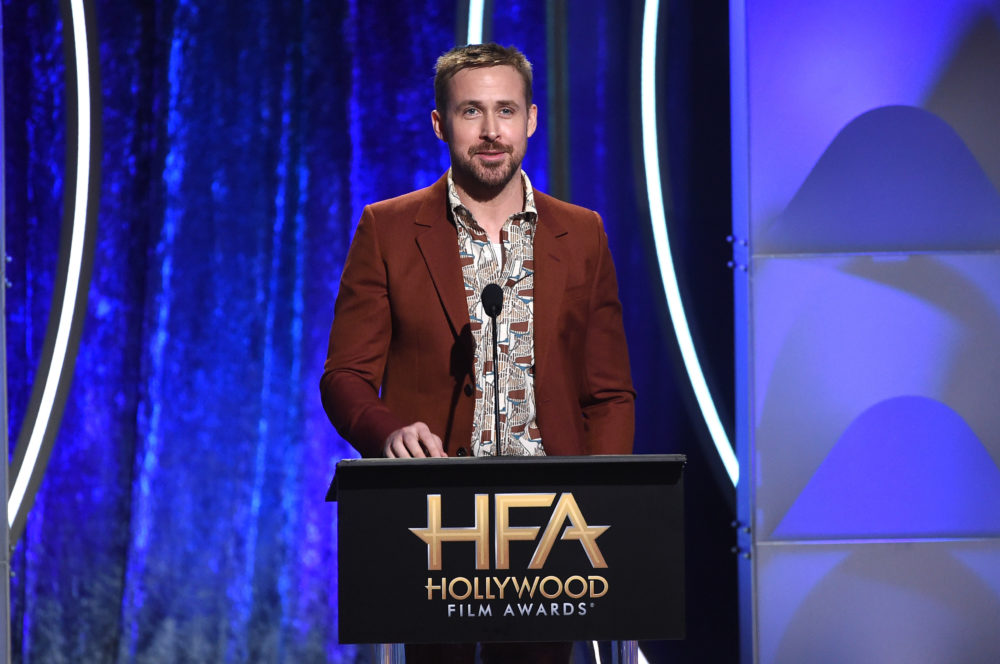 November the 4th has been a busy day/night for Our Ryan … He attended the 'Hamilton Behind The Camera Awards' Event
Mary Zophres, winner of the Hamilton Award for Costume Designer for 'First Man' waa honored by Ryan Gosling at the Hamilton Behind the Camera Awards Event presented by Los Angeles Confidential Magazine on November 4, 2018 in Los Angeles, California. (Gallery link below)
This is a part of Ryan's speech '"It has been an honor and a privilege to work with Mary, and it's my great pleasure to present her with this much-deserved recognition. Ladies and Gentlemen, the Hamilton's Costume Designer Award goes to Mary Zophers".
He also attended the 22nd Annual Hollywood Film Awards Event
Ryan presented the Hollywood Director Award for 'First Man' to Damien Chazelle onstage during the 22nd Annual Hollywood Film Awards at The Beverly Hilton Hotel on November 4, 2018 in Beverly Hills, California.
What a perfect host … no one else could honor Damien but Ry and of course Congrats Damien Quoting Emma 'You are the Best no one can argue this!' (Gallery link below)

22nd HFA Awards HQ photos Link
Hamilton Behind The Camera Awards HQ photos Link