---
Message posté par ryangoslingup
le 21 Apr 2018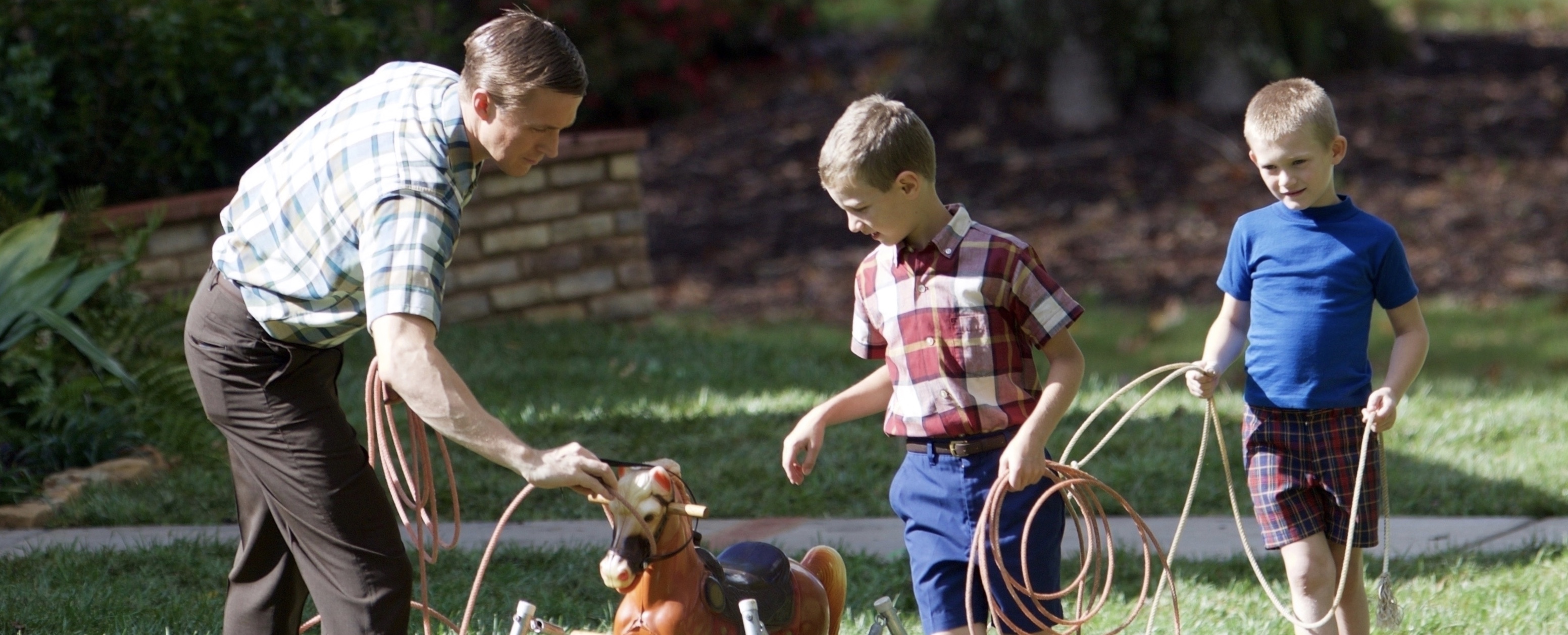 About the Movie 'First Man'

First Man, actually in Post-Production, is an upcoming American biographical adventure space film directed by Damien Chazelle. The film stars Ryan Gosling as Neil Armstrong, alongside Claire Foy, Corey Stoll, Kyle Chandler, Jason Clarke, Shea Whigham, and Jon Bernthal, and depicts the years leading up to the Apollo 11 mission in 1969.
In 2003, Clint Eastwood and Warner Bros. bought the film rights to the Neil Armstrong biography First Man: The Life of Neil A. Armstrong written by James R. Hansen. Universal Pictures bought the rights later and planned to make a film of the book, with title First Man. On November 24, 2015, it was announced that Ryan Gosling was cast to play the titular role, while Damien Chazelle would direct from a script by Josh Singer and Nicole Perlman. In March 2017, the film received a release date of October 12, 2018.
In May 2017, it was revealed that Claire Foy was fielding an offer to costar in the film. In June 2017, Kyle Chandler, Corey Stoll and Jason Clarke joined the cast. In July 2017, Shea Whigham joined the cast while Foy was confirmed to have signed on. In August 2017, Jon Bernthal joined the cast. A month later, Brian d'Arcy James joined the cast. In October 2017, Pablo Schreiber, Patrick Fugit, Cory Michael Smith, and Skyler Bible joined the cast.

Principal production commenced in Atlanta, Georgia, in late October 2017 and concluded in February 2018. On February 2018 movie was also filmed @ 'Kennedy Space Center' in Florida and in California @ 'Edwards Air Force Base'. Select scenes were filmed using IMAX 70MM cameras.

Written by Academy Award® winner Josh Singer (Spotlight) and Nicole Perlman, the drama is produced by Wyck Godfrey & Marty Bowen (The Twilight Saga, The Fault in Our Stars) through their Temple Hill Entertainment banner, alongside Damien Chazelle and Ryan Gosling. Isaac Klausner (The Fault in Our Stars) executive producer. Amblin Entertainment co-finances the film. The Movie, distributed by Universal Pictures, is based on the Book First Man: The Life of Neil A. Armstrong by James R. Hansen. Music by Justin Hurwitz. Cinematography by Linus Sandgren. Edited by Tom Cross. Production companies are Dream Works Pictures and Temple Hill Entertainment.

Release Dates:
First Man is scheduled to be released in U.S. on October 12, 2018, by Universal Pictures.

Other Countries release Dates: Argentina, Australia, Czechia, Germany and Netherlands 11 October 2018, South Africa & Sweden 12 October 2018, France 17 October 2018, Hungary 18 October 2018, Italy 31 October 2018 , U.K. 2 November 2018, Spain 12 November 2018, Russia 22 November 2018.

If you want to turn on notifications on twitter, Fb and IG here's the Universal Official Pages links of First Man Movie:

Twitter: https://twitter.com/FirstManMovie
FB : http://facebook.com/firstmanmovie
And on IG: http://Instagram.com/firstmanmovie

I already did and You what are u waiting for?

Cast Edit: 
* Ryan Gosling as Neil Armstrong, an astronaut who became the first man to walk on the moon during Apollo 11.
* Claire Foy as Janet Shearon, Armstrong's first wife.
* Corey Stoll as Buzz Aldrin, an astronaut who became the second man to walk on the moon during Apollo 11.
* Kyle Chandler as Deke Slayton, the WWII flyer, aeronautical engineer and test pilot who was selected as one of the original Mercury Seven astronauts and became NASA's first Chief of the Astronaut Office.
* Jason Clarke as Ed White, the first American to walk in space. He was killed during a pre-launch test for the first manned Apollo mission.
* Shea Whigham as Gus Grissom, one of the original Mercury Seven astronauts. He was killed during a pre-launch test for the first manned Apollo mission.
* Jon Bernthal as David Scott, who served as the pilot of the Gemini 8 mission and later walked on the moon as part of Apollo 15.
* Brian d'Arcy James as Joseph A. Walker, the seventh man in space and Armstrong's boss who flew the first two spaceplane flights.
* Pablo Schreiber as Jim Lovell, commander of Apollo 13. He is the first of only three to fly to the moon twice and the only one to have flown there twice without making an actual landing. He also is the first person to fly in space four times.
* Patrick Fugit as Elliot See, a flight test engineer who was a part of NASA Astronaut Group 2. Armstrong and See were the backup crew for Gemini 5, and both were later tabbed for command assignments, first with Armstrong on Gemini 8, to be followed by See on Gemini 9. He was killed in 1966 when a NASA trainer jet crashed into the McDonnell Space Center in St. Louis, where he was training for that mission.
* Cory Michael Smith as Roger B. Chaffee, the capsule communicator for the Gemini 3 and Gemini 4 missions. He was killed during a pre-launch test for the first manned Apollo mission.
* Skyler Bible as Richard F. Gordon Jr., the backup pilot for Gemini 8 and the Command Module Pilot for the Apollo 12 mission.
* Lukas Haas as Michael Collins, the Command Module Pilot for Apollo 11, who also took to space as part of Gemini 10.
* J. D. Evermore as Christopher C. Kraft Jr., NASA's first flight director who oversaw America's first manned spaceflight, first manned orbital flight, as well as the Gemini 4 mission.
* John David Whalen as John Glenn, one of the original Mercury Seven astronauts. He became the first American to orbit the Earth, circling it three times.
* Ben Owen as John Hodge, the NASA Flight Director who was in charge of Mission Control during Gemini 8
* Christopher Abbott

Official Synopses:  On the heels of their six-time Academy Award-winning smash, La La Land, Oscar-winning director Damien Chazelle and star Ryan Gosling reteam for Universal Pictures' First Man, the riveting story of NASA's mission to land a man on the moon focusing on Neil Armstrong and the years 1961-1969. A visceral, first-person account, based on the book by James R. Hansen, the movie will explore the sacrifices and the cost—on Armstrong and on the nation—of one of the most dangerous missions in history.

What people said about the movie

Early word is the film is like "Whiplash" in space, which more or less means it's a no-brainer awards contender (source Indiewire).

According to Damien Chazelle First Man was shot on super 16, 35mm, and IMAX.

Justin Hurwitz on the music for the movie "First Man" said: "I'm getting away from jazz and old-fashioned orchestral sounds and experimenting with electronic music".

Josh Singer, co-writing of the movie, shared some insights with the Boston Globe: "Damien had a very clear vision from the outset. He said, 'Can we get across how challenging this was? Can we get across the visceral nature of this?' The space program has been depicted, tonally, on the softer side in the past," Singer said.
"Damien said, 'I want to be terrified the entire time.' It's one of the earliest things we talked about. Neil's heroism isn't because he landed on the moon, it's because he had the wherewithal to live through it all. This is 100 percent a mission movie. It's about going to the moon as seen through the eyes of the guy who got there," added Singer. "We have at least five major set pieces that are action, and if your heart rate doesn't go through the roof, if you're not gripping the edge of your seat the entire times, I'll be shocked".

Jason Clarke plays the role of Ed White, who was the first man to walk in space, talked about getting to be part of the movie: "That was the first call I got. I think after Ryan I was the first guy cast. I was the first guy they reached out to. It took us a while to reach a deal, but I was the first person he reached out to. We sat down we had dinner and I was like, of course, Damien Chazelle- I had just watched both of his films and I loved them. When you meet a young artist like that who's just on fire inside, in some kind of way. Damien's a very calm- you just sense it with him when you see him work. He is, he's just on fire. He's just blazing with what he wants and where he wants it and how. He just ran me through the story and I said, "That's a film I'm going to want to see myself." I think the landing on the moon is one of the great stories of humanity. That is one of the greatest achievements I think we've ever, ever made. It's incredible. I thought, no matter when this comes out the world, as a viewer- I loved that about La La Land. It was a great film to see. Even though it was a bittersweet ending- the life he could have had. There's something about- that just fills you, at the two movies I've seen. You just go wow, that's reaffirming for me.
The thing that I find so impressive about his work is that he is a filmmaker and an entertainer. It's were artistry and movies meet. Not every movie has great filmmaking. He knows how to shoot big and grand. He knows how to make a movie. … I play Ed White Jr., who was the first American to walk in space. When we went down to NASA I got a lot of love because on NASA's evolution he was a pivotal man. The put him out of space ship, into space. He was also one of Neil's best friends and neighbor when they were in the training program. He was probably going to be the first man on the moon, along with Gus Grissom, but they burnt up in Apollo 1 the test. That would have been the Apollo 1, the first one to go in the Saturn. They burnt up in a plugs out test and died tragically. All of the guys at NASA, I met a lot of them, have still never forgiven themselves for one of the great NASA mess ups. Which set their tone for- from now on we will never make a mistake like that again.
It's such an amazing story, but I can't even imagine filming stuff like that. That's another historical thing. … All of Damien's films- his POV's, perspective, his camera, is just fascinating. You watch where he puts his camera, or you watch how he moves his camera, and I think La La Land, his whole film was steady cam. Literally, the whole film was steady cam. When he's on a crane, the operators coming down off the crane, still on the same steady cam. There's no camera up there alone. No, it's the operator. It just gave a fluidity. On this one, he's got a different- you'll see it. I've never seen so many actors just checking out his monitor. Not to watch performance, but to watch what he's after. Sure."

Now we only have to wait for the first Official Trailer … hope very soon 

Update: After Comic Con 2018 Universal Presentation of the Clip on April 25, 2018

First Look @ the 'First Man' Trailer
The clip opens not in space but in a decidedly terrestrial setting with Gosling as Armstrong cradling his infant child in his arms and singing a lullaby. With voice-over intoning about "humble beginnings" and "how many rivers we had to cross before we found our way," we see him and Foy in passionate embrace, slow dancing in the living room of their humble suburban home. The message is implicit: Although Armstrong has been lionized as humanity's first Moon-walker, he was, in fact, just a man, and the biopic seems aimed at humanizing that backstory.
In the trailer's most poignant moment, we see the astronaut just before his Moon shot, seated at the table in conversation with his young children. His son asks, "Do you think you're going to come back?"
"We have real confidence in the mission," Gosling says. "But there are certainly risks."
"But do you think you'll come back?" the boy asks.
"I think so," Gosling as Armstrong says, underscoring how far from a fait accompli his mission to the Moon was at the time.
From there, the clip flashes through the astronaut's NASA training, including the fiery deaths of several of his fellow spacefarers en route to the first successful blastoff. In one penultimate moment, we see Armstrong dressed in his space suit looking clearly anxious — aggrieved, even — on his final walk to the rocket that will propel him toward his ultimate destiny.